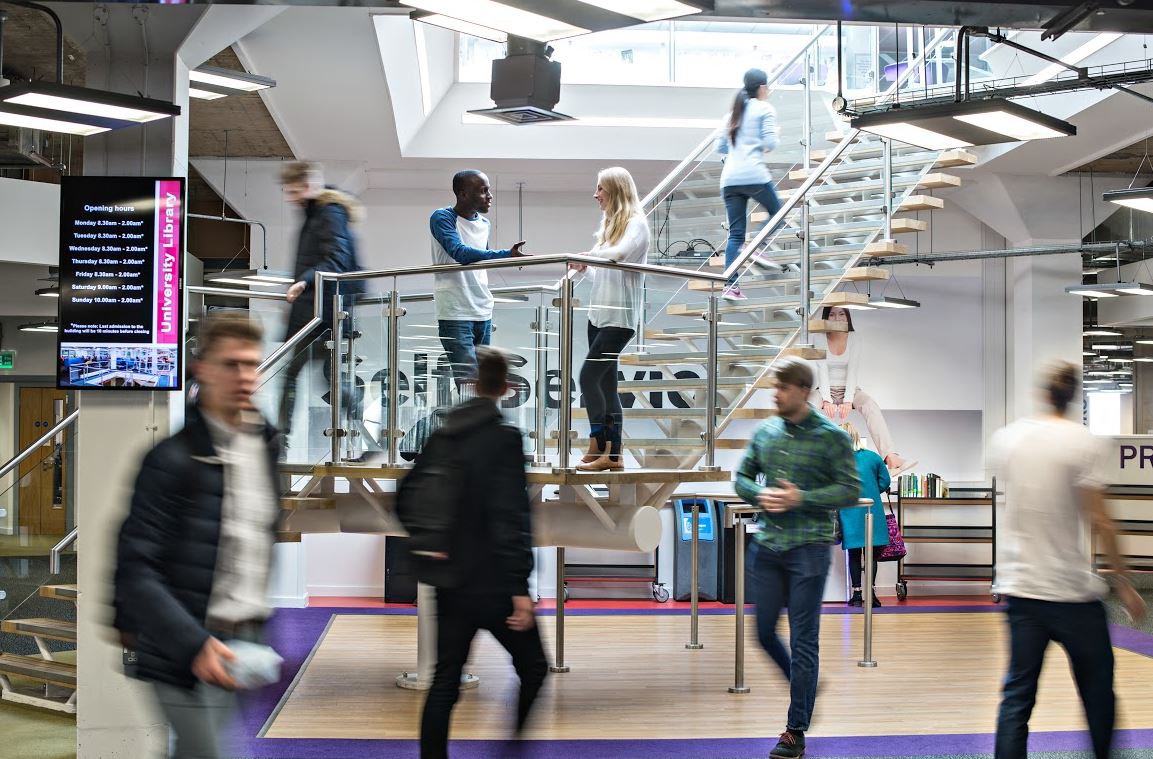 Our 24-7 Opening for the January exam period begins when we open for the start of term on Monday 7th January at 8.30am, and will run until 2am on Thursday 31st January. 
A few extra things to note:
Extra Study Space in Seminar Room 1. Additional study tables will be placed inside our largest seminar room on Level 3 and this will be open for students to use from Monday. No need to book, just go in and grab a seat!
Desk Clearing. Busy library means fewer spaces, and sometimes people aren't always considerate about how much space they take up! As usual we'll be patrolling the floors and removing any items left unattended for more than 30 minutes to free up space.
Noise Alert Text Service. Following the successful trial of our text-message noise alert service last year, we will be running it again throughout January, so if anyone is being noisy or disruptive you can let us know quietly and confidentially. Full details will be advertised from Monday.
Restricted Access for External Visitors. Owing to how crowded our study spaces can get during 24-7 we have taken the decision to restrict access to the Library during January to current students and staff of Loughborough University only. External visitors will only be admitted providing they have proof of the necessary level of SCONUL membership. And to keep all of our PCs free for our students use, no guest username & passwords will be issued during January. It is therefore vital that all of our students should carry their ID cards to gain entry – quite apart from the fact that it is a University regulation to keep your card with you at all times, we will still be applying our 'Three Strike' rule. 
Social Media Updates. If you haven't already subscribed to our Twitter and Facebook feeds, now is a good time! We'll be keeping everyone up to date with any relevant service updates and announcements, including study room availability.
Talk to Us! Above all, don't hesitate to get in touch with us if you need any kind of assistance or support – we're here to help as best we can!