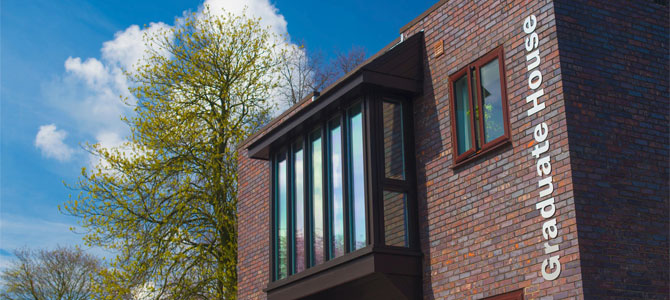 Because the opening hours of the Library are reduced during University Vacations we often receive queries from postgraduate and research students asking where else they can study on campus when the Library is closed. There are at present three other possible locations that can be used:
Graduate House, the University's purpose built social space and workspace for postgraduate taught and research students, which is open week days between 8am to 12am, and at weekends between 8am-5pm.
The Stewart Mason Building, where there are two open access computer labs for postgraduate and research students. The labs have a total of 79 workstations and are located in SMB.1.08 and SMB.1.09. The labs can be accessed 24 hours a day via swipe card (your University ID card).
The Haslegrave Building, offering a multi-boot computer labs in N004 / N005 with 80 or 40+40 seats offering Mac OSX / Windows / Linux, plus six open access computers in the Haslegrave Foyer area on the ground floor. Haslegrave is accessible 24 hours a day via swipe card.