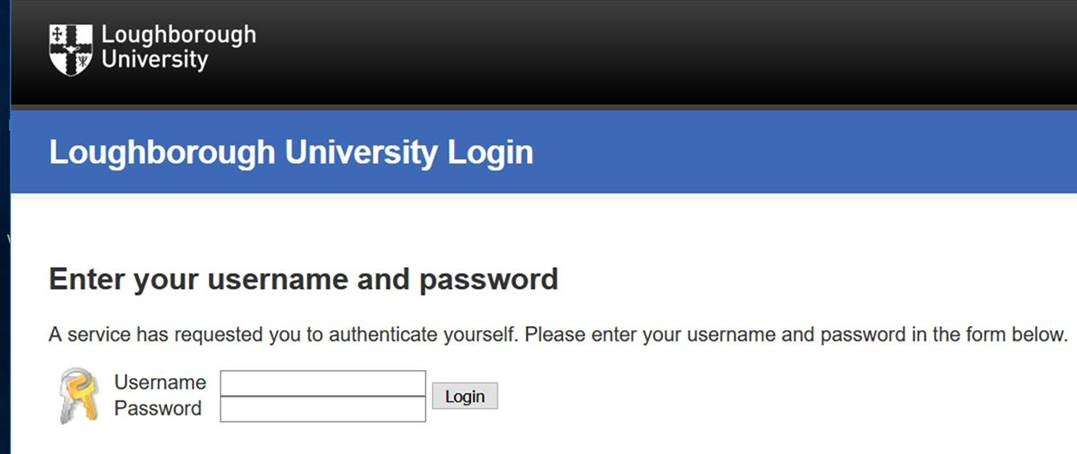 The University has set up a project group to investigate and implement the decommissioning of Athens authentication for accessing our resources and instead use a Single Sign-on system. This process already has begun with the resources among our Gale subscription being one of our first publishers to make the switch.
For Gale resources there should be no difference when accessing a Gale resource on campus but when accessing it from off campus, users not using the VPN will now be taken to the University sign on page (like the image at the top of this post)  rather than the Athens one. Once users have logged in they should be able to access the resource in the same way they can from on campus.
This week we have begun changing to this system for Proquest resources, including a number of databases and all of our Ebook Central ebooks. This means when users access a Proquest ebook they will no longer have to enter their Athens username and password but will instead be using their University details.
Over the next few months it is anticipated that all of our electronic resources' suppliers will be switched over to single-sign on and Athens will be decommissioned. This will have the obvious advantage that users will no longer have to remember a separate password for off-campus or ebook access. There is no intention to switch off the Cisco AnyConnect VPN which will continue to work in the same way it does now (i.e. it allocates a campus IP address to the user utilising the VPN).
We will issue further updates as the project progresses. If you have any queries, or experience any issues with logging in to any resources during the changeover, please contact us for help and advice – Library@lboro.ac.uk