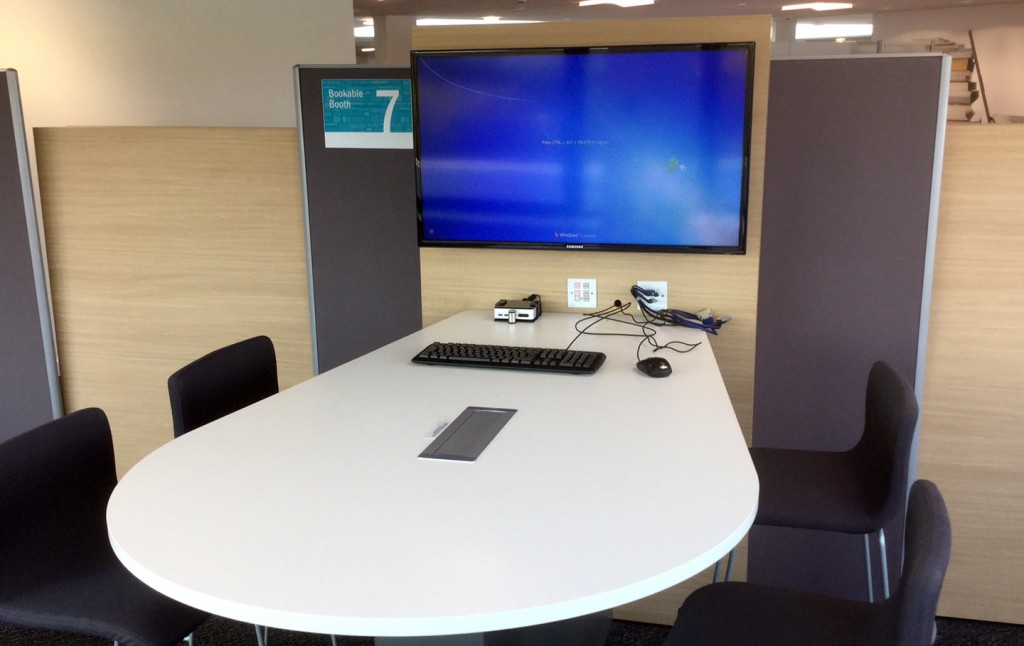 We're very happy to announce that IT Services and Teaching Support have installed brand new mini-PCs to all seven of our Bookable Booths up on Level 4.
These make the Bookable Booths more versatile – allowing students to use their own devices or these new PCs, just like in the Library's Group Study Rooms.
As you can see above, they're really rather splendid!