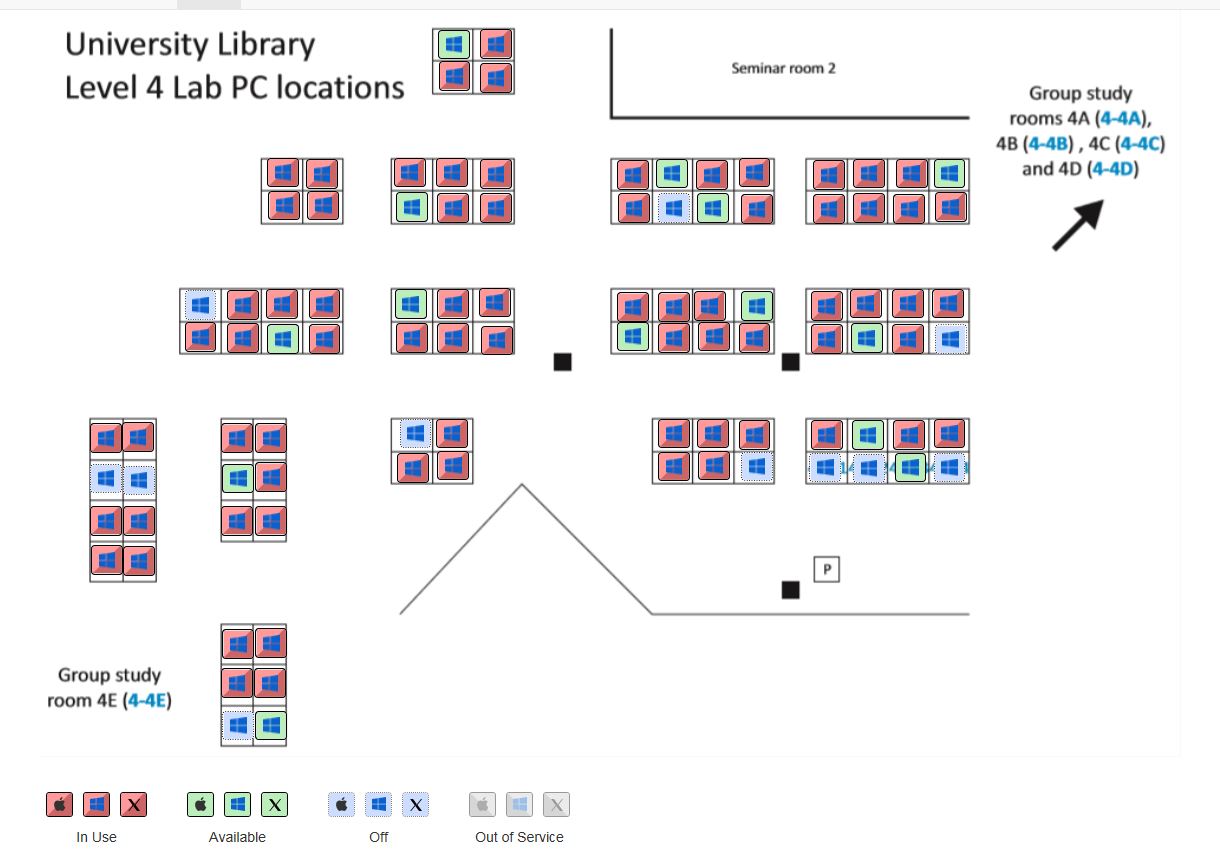 Want to check the availability of a PC workstation from the comfort of your armchair? IT Services have just launched a trial version of a real-time availability service to identify what PCs are available to use inside the Library, across all four levels. Try it out via the link below:
https://www.lboro.ac.uk/services/it/student/labs/availability/maps/
Please note this service is only available off campus if you log in via the VPN Client.