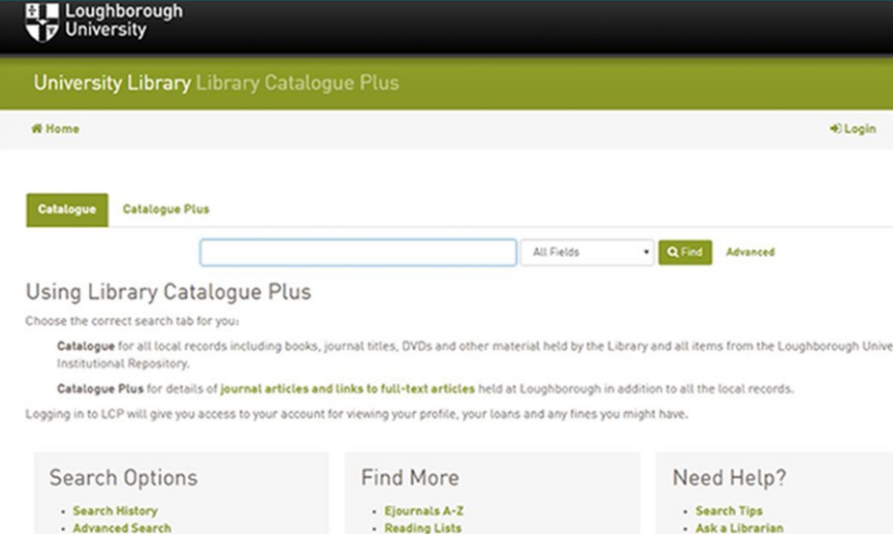 In the switch over between semesters, the Library introduced its new Library Catalogue and library management system.  This has brought a few changes, which are detailed below.
New Library Catalogue Plus:
1. Clearer search tabs:
As well as having a cleaner interface (as appreciated by students in our pre-launch user testing), there are now only two search tabs – Catalogue and Articles Plus.

Catalogue searches for books, journal titles, DVDs and other material held by the Library and all items from the Loughborough University Institutional Repository.
Articles Plus provides access to online full-text journal articles and conference papers accessible at Loughborough University.
2. Better filtering
When you get your results, you can now specify whether you want results from the Loughborough or London libraries and can even narrow down to just e-resources.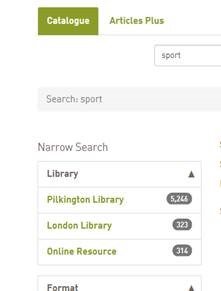 3. Access to subject specific databases:
Subject guides provide access to the key databases for your subject area and can be found from the Library Catalogue Plus screen (see below) or directly from: http://www.lboro.ac.uk/services/library/students/subjectguides/  
Borrowing Changes
1. Longer high demand loan periods
These will now issue until 23.55 on the next working day instead of 2.30pm (e.g. if you issue a book on Friday, it will be due in at 23.55 on Monday). It is no longer possible to book high demand items for a specific date but users can request them on the catalogue if they are on loan to other users. The fine for high demand books is now £3 per day rather than 50p per hour.
2. High demand books now renewable
As long as no-one else has requested them, high demand books are now renewable.
3. More renewals
Following user feedback, these have been raised. Week loan, long loan and high demand items can all be renewed 10 times by users. Staff/researchers can now renew long loans 3 times and week loan/high demand items 10 times. You can renew books on the catalogue by logging into the My Account section or on the self-service machines in the Library.
4. Courtesy notice emails
We will send out the usual courtesy notice 4 days before a book is due for return and a second reminder email on the actual due date. Because of this, we are not fining on the day a book is due for return – the fine would start the following day. The emails are now called "Library books due for return" as some users had problems with the reminders going into spam folders because they contained the word "loan" in the title.
5. Weekends
Books are no longer due on any weekend. If a week loan is issued on a Sat/Sun it will be due in on the Monday after a week has passed e.g. if a week loan was issued  on Sunday 4th Feb it would be due on Monday 12th Feb not Sunday 11th.
Further information and feedback
If you need any help using the new system or have any feedback– simply email library@lboro.ac.uk, pop into the Library to talk to the staff on the Information Desks or contact your Academic Librarian.