We've had reports that people have been experiencing login issues with RefWorks, with the most recent version of people's databases not showing the most recently added references. While we are investigating the problem further, you might like to try this alternative method of logging in if you are having difficulties:
The screenshot below is taken of the screen which comes up when you follow the RefWorks link rather than being directed to a separate Athens Login in screen.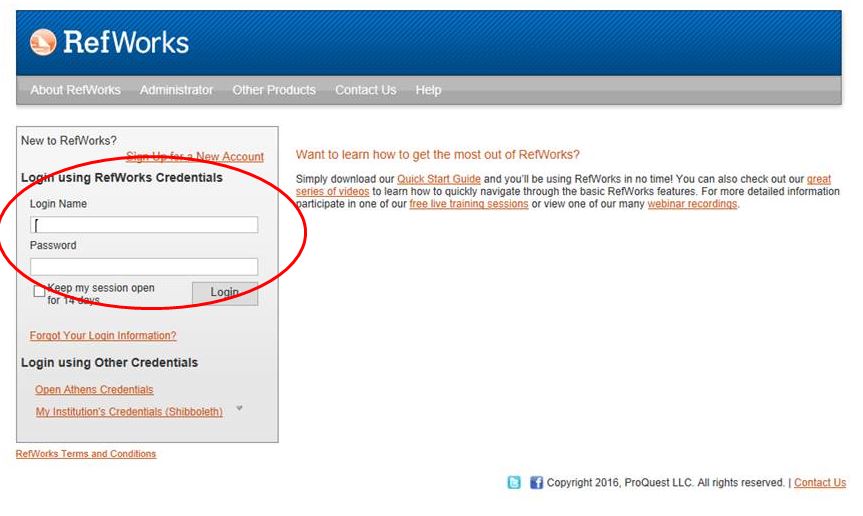 If you type your Athens username and password into the box ringed above –  entitled Login using RefWorks Credentials – you can log into your RefWorks account. This is the same when logging in from the Write N Cite plugin.
Please be aware that this may not still result in the latest version of your reference database appearing, but at least you should be able to access your account.