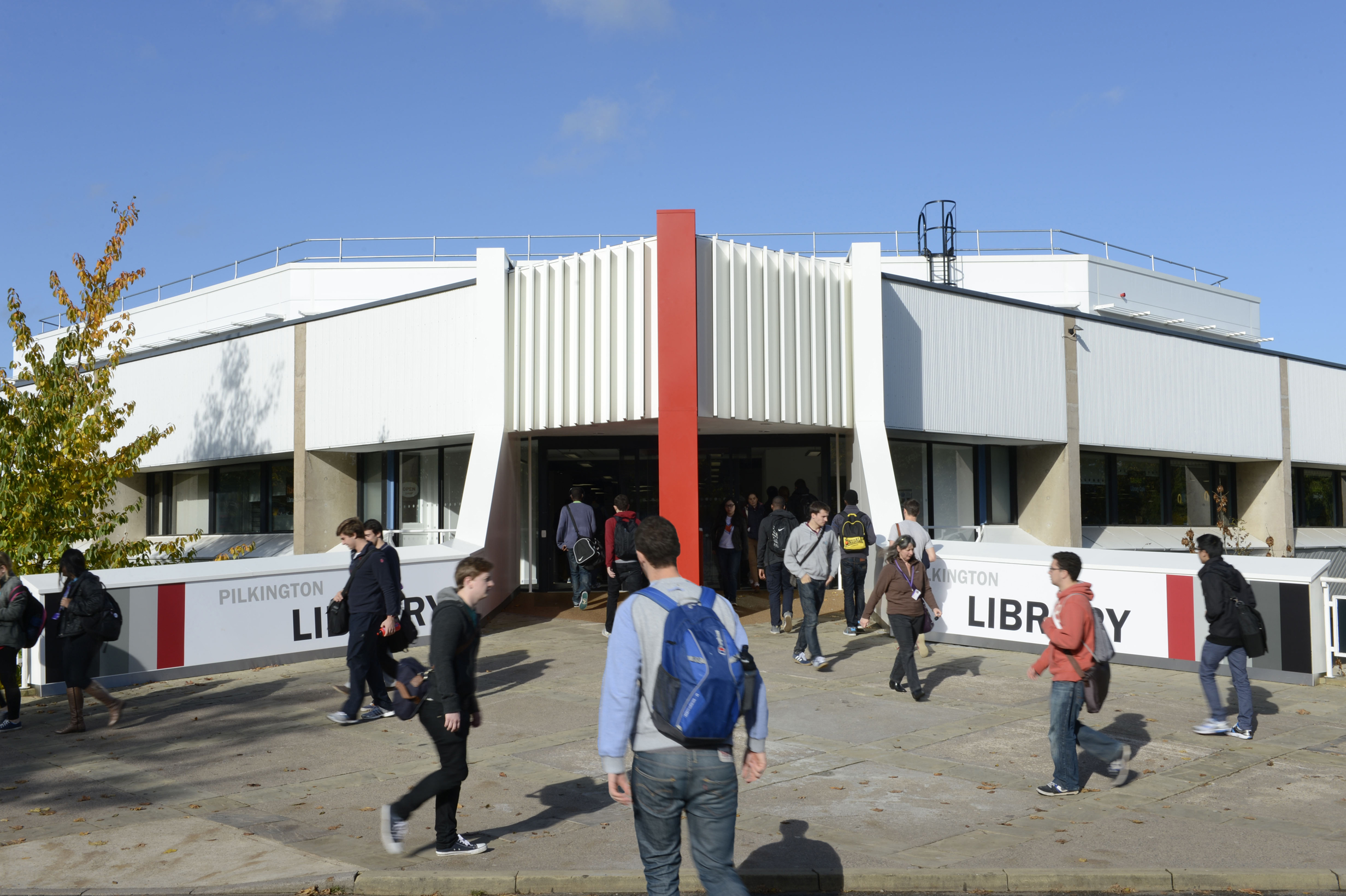 'In the Summer time
When the weather was hot
Down at the Library
We did quite a lot'*
The Library recieves feedback from its users in a number of different ways: through surveys carried out, through individual comments and via staff/student committees. We endevour to take account of our users' views on our services when prioritising work over the Summer. This summer has proved to be no different! We have completed a number of projects to improve the services we offer:
Improvements to Wi-Fi. We have worked with colleagues in IT Services to improve the wi-fi signal on Levels 3 & 4 of the Library.
Installed plug sockets on desks. The desks on Levels 1 and 2 of the Library didn't have any plug sockets on them. We worked with colleagues in Facilities Management to ensure the majority of desks on this floor either have sockets on the tables themselves or are next to a socket if next to the windows. This will give people more flexibility about where they can sit.
Extra Group Study Room. We have converted one of our staff Consultation Rooms into a fifth Group Study Room on Level 4. This can be booked on our online room booking system as  Group Study Room 4E.
Changed all the PCs in the Group Study Rooms. Colleagues in IT Services and Teaching Support have installed mini NUK Pcs in all the Group Study Rooms to replace the awkward, bulkier PCs in the cabinets.
Changed the booking slots for single Study Carrels. Students told us they struggled to use our single study carrels as they were only available in 3 hour slots and so were no use if you had a 9am lecture. We have changed the booking slots to hourly bookings in the same way all the other resources are to resolve this problem.
Hopefully you will agree there has been a lot of action as a result of your feedback. If you have any questions about the improvements or would like to leave feedback on any other issue, please feel free to fill out one of our suggestion cards on L3 or email Matt Cunningham, the User Services Manager (M.S.Cunningham@lboro.ac.uk)
*with apologies to Mungo Jerry!