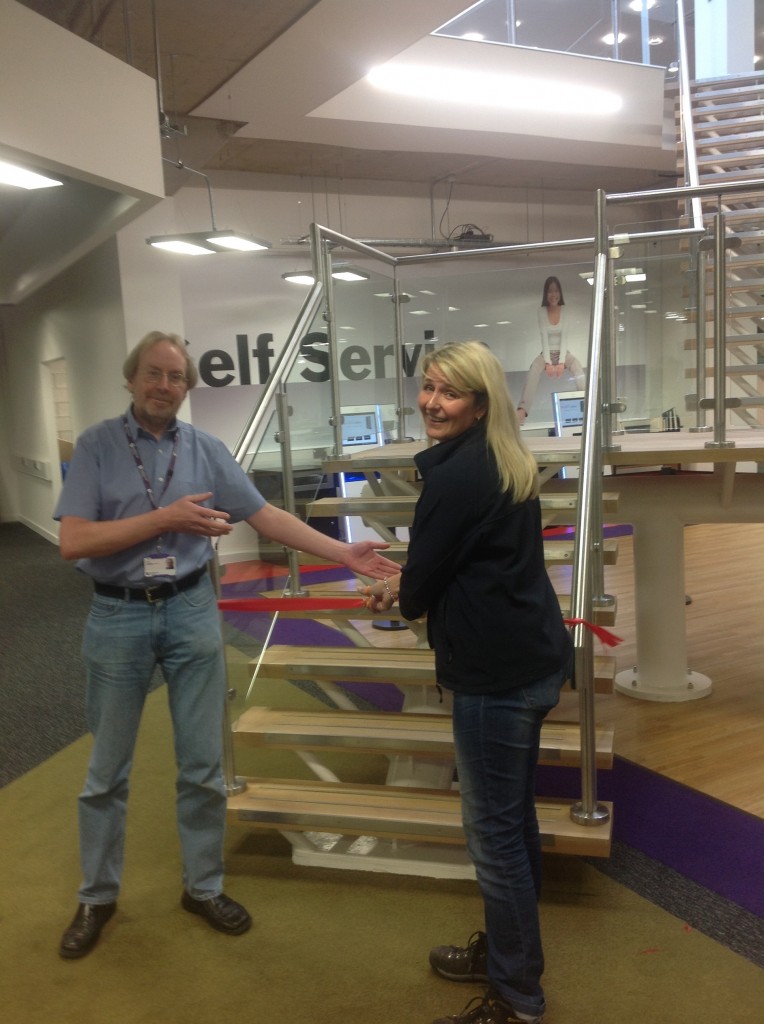 We're very happy to announce the opening of our brand new Level 4 in the Library! It's taken a little longer than anticipated to get it all ready for you (and thank you for bearing with us!) but we hope you'll agree when you pay it a visit that it's all been very well worth the wait.
Level 4 has been totally refurbished and now encompasses a state-of-the-art learning environment including, but not limited to, a 70-seat silent study area, bookable study 'pods' and additional improved group study rooms bringing the total number of such spaces in the Library up from seven to nineteen. We've also incorporated our Leisure Reading section in a comfortable 'relaxation area' where you can sit and enjoy a good read away from the hurly-burly of Open 3. Oh, and not forgetting the wonderful view you can get from up there too!
Please do be aware that Level 4 has been designated as a 'Quiet' zone, similar to levels 1 & 2, and while drinks are allowed upstairs, food is prohibited to Open 3 only. 
If you have any questions or comments to make about Level 4 and any of its facilities, just speak to a member of staff – we'd love to know what you think.
Enjoy!
Pictured above are Library Facilities Manager Brant and Tina from the building company Bluu, who had the honour of cutting the red ribbon to open the floor at 8.30 this morning!