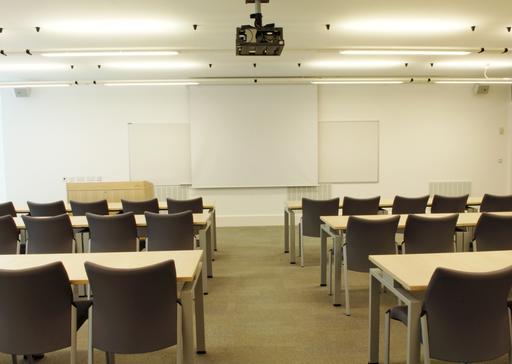 As building work on our 'Transforming the Library' project is due to recommence on Friday 22nd March, we've taken the precaution of booking some additional study spaces on campus in the event of any noise and disruption caused by the work.
We've booked rooms KG107 and KG109 in the Keith Green Building, which is situated between Sir David Davies Building, David Collett Hall and Burleigh Court in the West Park of the campus, about two minutes walk from the Library. These rooms will be available from Friday 22nd March to Friday 12th April, and will be open between 9AM-6PM during weekdays, but they won't be open at weekends or during the evening.
Please note that these rooms do not contain any IT facilities. In the event that you require a PC elsewhere on campus, the labs in the Haslegrave Building are available as an alternative, except rooms N004 and N005 which will be unavailable for use from Monday 25th March to Thursday 28th March owing to necessary upgrade work. Haslegrave is open 24-7, but you will need a valid University ID card for swipe-access.
We apologise in advance for any inconvenience this may cause.