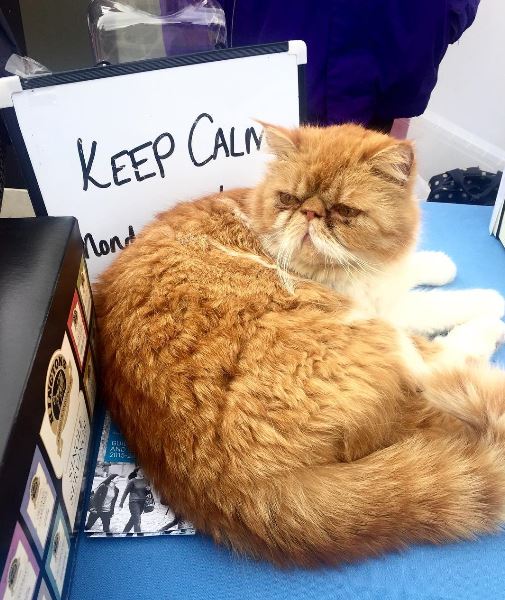 As today is National Stress Awareness Day, it's a good time to remind you of the many ways the Library can help you to keep calm and carry on.
We offer a useful range of online advice sheets, covering everything from essay writing to revision skills – and stress busting!  We stock also stock an extensive range of self-help reading among the Mood Boosting and Books on Prescription range among our Leisure Reading section up on Level 4. To say nothing of the vast array of the latest fiction, biographies and graphic novels to help take your mind off your textbooks.
And if you're getting stressed about finding information for your coursework, don't panic – ask your Academic Librarian! Not only are they specialists in the knowledge areas for your particular Schools, they're also very friendly and just love being asked questions! They also run, throughout the year, a series of Get the Know How sessions about practically every aspect of academic advice – sort of like our advice sheets, only with a friendly human face 🙂
Outside the Library, the University also provides specialist help with the mental rigours of academic life courtesy of the University Counselling Service, which offers a broad range of services ranging from one-to-one meetings with their experienced staff of fully trained counsellors, to online self-help resources and workshops tackling a variety of issues and topics including homesickness and meditation.
National Stress Awareness Day raises awareness about stress, how to prevent it and how to manage it once it occurs. Further resources on beating stress can be found on their website.
(Sadly Charlie the Cat isn't available to borrow!)