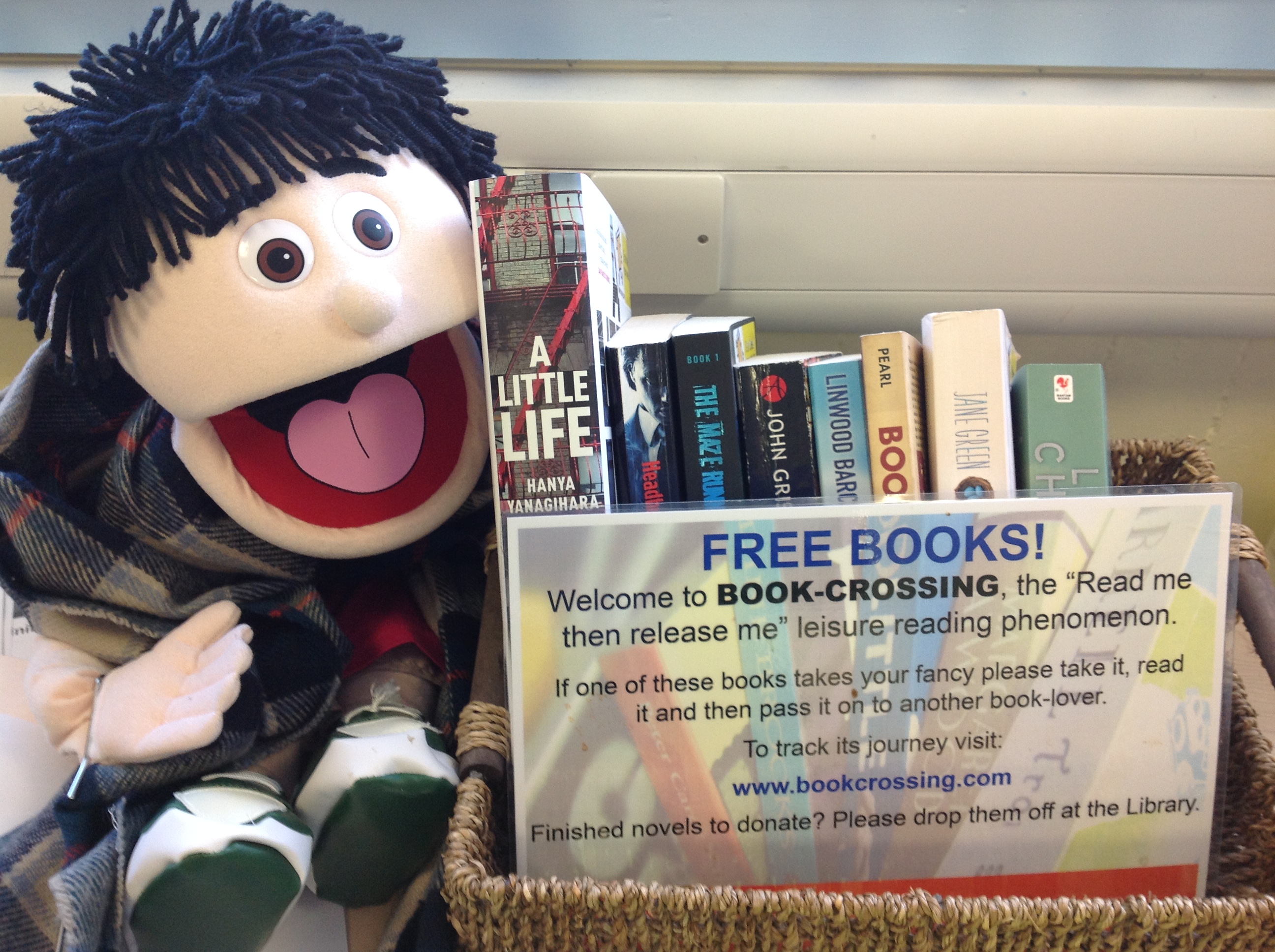 After a brief hiatus, we're pleased to announce that we've re-launched our popular BookCrossing initiative across campus this month, with new baskets situated in the S Building, the Business School and Martin Hall. They'll be topped up once a month as usual.
BookCrossing is the leisure reading phenomenon with the aim of encouraging us all to read more for pleasure. Designed as a 'read me then release' me scheme, the way it works is that you take any book you fancy, then, once you've finished reading it, pass it on for someone else to enjoy. To add to the fun, every book has been given its own ID number, so you can track its journey via the website.
However, to keep the scheme rolling we need more books to keep the baskets topped up! So, if you have any leisure reading books you're happy to donate to the scheme, we'd really like to have them. Ideally we'd like good quality novels and biographies, autobiographies or memoirs. Please bring them to one of the Library desks, mentioning that they're for the BookCrossing scheme, and we'll do the rest!