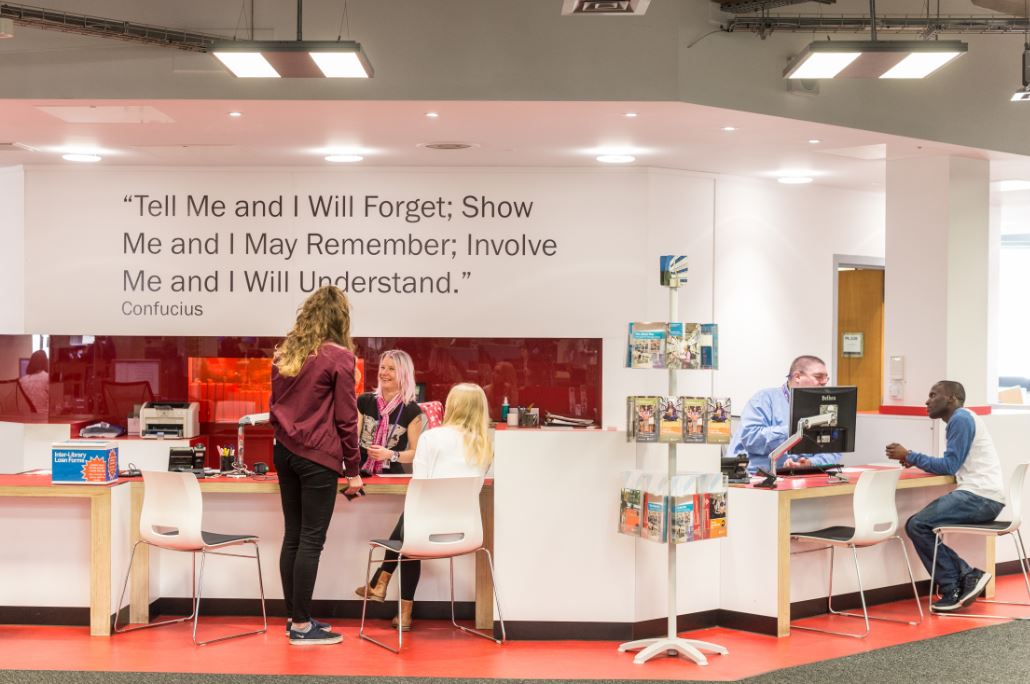 We're extremely happy to report that, following the publication of the 2016 National Student Survey (NSS) scores earlier in the week, Loughborough University Library is sitting very prettily in equal third place in the overall mean score for Question 16, 'the Library resources and services are good enough for my needs'. We received a total of 94% – a percentage point up on our scores for 2014 and 2015, in fact. Only Oxford and Cambridge University Libraries finished with a higher mark than we did!
It is extremely gratifying to receive such a glowing acknowledgement of the service we endeavour provide to students and all users of our facilities, in close co-operation and consultation with the rest of the University and the Student Union, with whom we have worked to help improve and enhance our services to suit your needs, including extending our opening hours, adding new PCs throughout the Library, putting in extra power sockets in study areas and improving the WiFi coverage in the building.
If indeed the NSS were an Olympic contest, there might not be enough room on the podium for everybody involved in this great success – nor enough bronze medals to go round!