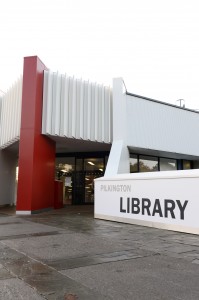 The Library will be undergoing some building work during the Easter vacation.
Beginning Monday 21st March:
Furniture engineers will be in to look at issues with some of the chairs on Level 3. The High Demand side of Level 3 (not the High Demand Collection area) will not be available to users as this is where we will put the chairs for them to work on. They are only expected to be on site for one day.
Imtech electrical engineers will be in to start rectifying some faults they found with the electrics when they did some recent tests. This work should not be too disruptive but may involve the switching off of power to some areas – we will notify users which areas these will be nearer the time. This work could last up to three weeks and will take place on all floors of the Library.
Facilities Management will be working on the pipework in the Library's gents toilets. Only one gents toilet block at a time will be worked on and this work is not expected to last more than four days.
From Monday 4th April work will resume on the Wi-Fi improvement project. This work will be taking place on Levels 3 and 4 of the Library and will involve some drilling. The contractors doing the work will be doing any drilling first thing in the mornings. This work is expected to take up to two weeks.