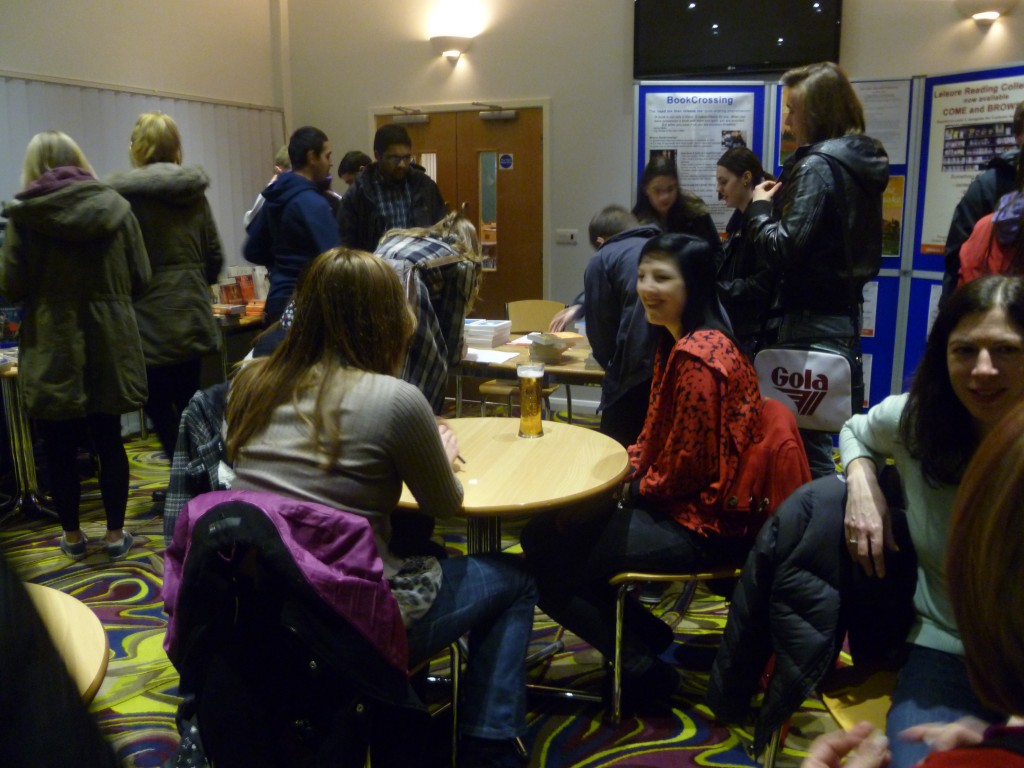 Despite the worst efforts of the winter weather (and Manchester United on the telly!) our new student Book Club 790 got off to a wonderful start last Wednesday evening. We had so many budding clubbers that we actually ran out of copies of our first novel up for discussion, Mark Haddon's The Curious Incident of the Dog in the Night-Time, and nearly every book we brought along from our Book Crossing selection was taken home too! In addition, the Village Bar did a roaring trade with their half price food & drink offer and we were standing room only for much of the evening in our little corner (as the picture above shows!)
A big THANK YOU to everybody who turned up and signed on – indeed, we're still getting enquiries from people wishing to join in, and are amassing quite a waiting list! However, If you would like to participate, or just want more information, contact Sharon Reid at the Library (S.D.Reid@lboro.ac.uk, ext. 222352).
To the lucky people who have signed up, don't forget that we're holding our first meeting in the Village Bar to discuss The Curious Incident of the Dog in the Night-Time at 2PM on Wednesday 6th March. See you there!