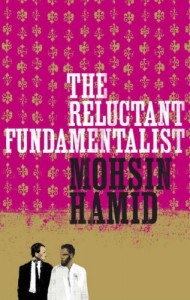 Term starts this week and with it comes the first meeting of the summer term of our student reading group, Club 790, with a new book up for discussion – Mohsin Hamid's 2007 Booker Award nominated best-seller The Reluctant Fundamentalist.
The club is actually meeting twice over the next two weeks – an afternoon session at 2PM on Wednesday 17th April, in the soft seating area of the Village Bar, and then an evening session in the Library from 5.30PM on Wednesday 24th April (just ask at the Customer Services desk for directions as to where we're meeting).
We're still getting plenty of enquiries from people wishing to join the club, so if you'd like to take part, or just want more information, contact Sharon Reid at the Library (S.D.Reid@lboro.ac.uk, ext. 222352).