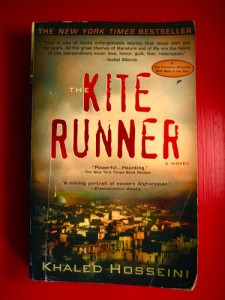 Club 790, our own student book club, meets once more before the Easter vacation, when the book under discussion will be Khaled Hosseini's highly popular and thought-provoking The Kite Runner (a personal favorite of ours too!)
We'll be meeting up in the Library on Wednesday 19th March at 5.30pm. We've still got some copies of the novel available to be borrowed for the meeting from the main Customer Services Desk on Level 3 – just ask a member of staff on duty there for a copy.
Club 790 meets up every six weeks during term time in the Library. It costs nothing to join and all books will be provided free-of-charge (although we do ask that you return the books to us after the meeting). All you have to do is read the book and turn up!
For more information email Sharon Reid: S.D.Reid@lboro.ac.uk, or why not join our Facebook page?
The Kite Runner cover image by Earthworm, reproduced under CC License from Flickr.