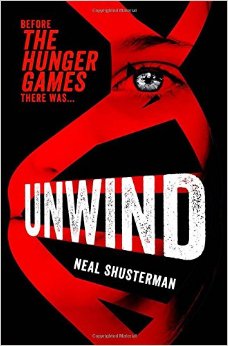 Fancy a trip to a dystopian United States where teenagers are harvested for spare body parts? No, we're not talking about Donald Trump's America (yet!) but the next book up for reading at our popular Student Book Club!
Neal Shusterman's Unwind is the first in a highly successful series of novels set in the aforementioned dystopia. Some copies of the book are still available to borrow ahead of the meeting – just ask at the Level 3 desk.
The Club will be meeting at the usual time, 7pm, in the Library Staff Room, on Monday 6th March. For more information about the Club, please contact Sharon Reid at the Library: S.D.Reid@lboro.ac.uk, ext. 222403, or why not join the discussion on our Facebook page?