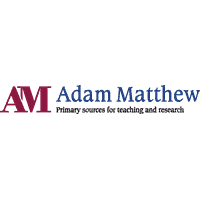 This month we're trialling an Adam Matthew resource that should be of much interest to English & Drama students or anybody interested in the history of British theatre.
Eighteenth Century Drama features the John Larpent Collection from the Huntington Library – a unique archive of almost every play submitted for licence between 1737 and 1824, as well as hundreds of documents that provide social context for the plays. Explore the Larpent plays, papers of prominent theatrical figures of the period, including correspondence, financial documents, and portraits. Cross-reference this with essential searchable databases created from information in The London Stage 1729-1800 and A Biographical Dictionary of Actors, Actresses, Musicians, Dancers, Managers Other Stage Personnel in London, 1660-1800.
To begin searching please go to: www.eighteenthcenturydrama.amdigital.co.uk – access is via IP address and the trial runs to 17th June 2016.
NB: Please note that PDF download options are not available during trials.
We welcome feedback – good or bad – on this trial, please contact Steve Corn.