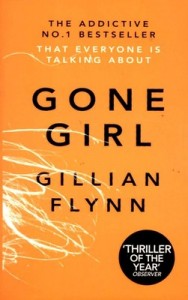 Club 790, our student book club, will be meeting up before the Christmas vacation on Monday 8th December in the Library Staff Room at 7pm. The novel chosen for discussion this time is Gillian Flynn's best-selling thriller Gone Girl.
All copies of the book have now been borrowed for the meeting, but you can still purchase it from Amazon or from local booksellers.
For more information, please contact Sharon Reid at the Library: S.D.Reid@lboro.ac.uk, ext. 222403, or why not join the discussion on our Facebook page?