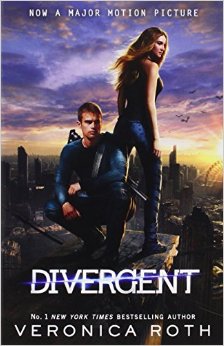 The Student Book Club hits the start of term running when it meets up on the first day of term, Monday 18th April, to discuss Veronica Roth's exciting dystopian fantasy adventure Divergent.
The opening book of a best-selling trilogy, Divergent was also recently adapted for cinema and starred Shailene Woodley and Kate Winslet.
The Club will be meeting at the usual time, 7pm, in the Library Staff Room. Copies of the book are available to borrow from the Level 3 User Services Desk – just ask a member of staff for a copy.
For more information about the Club, please contact Sharon Reid at the Library: S.D.Reid@lboro.ac.uk, ext. 222403, or why not join the discussion on our Facebook page?