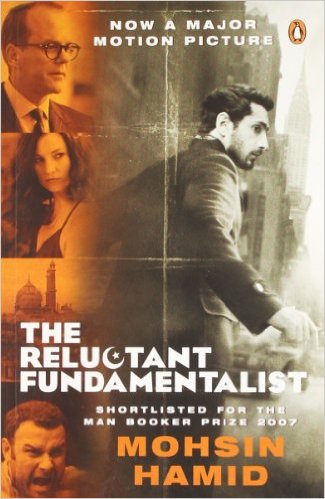 The Student Book Club meets for the last time this academic year when we will be discussing Mohsin Hamid's highly acclaimed The Reluctant Fundamentalist.
Published in 2007 and set against the background of the aftermath of the September 11 Attacks, the novel tells the story of a seemingly chance meeting between two strangers in a busy Lahore street – yet neither man is quite what they seem.
Adapted for the silver screen in 2012, the book was short-listed for the 2007 Booker Prize, and named by the Guardian newspaper as one of the books of the decade.
The Book Club will be meeting up to discuss the book in the Library Staff Room on Monday 16th May at 7pm. Copies of the book are still available to borrow ahead of the meeting – just ask for a copy at the Level 3 Enquiry Desk.
For more information about the Club, please contact Sharon Reid at the Library: S.D.Reid@lboro.ac.uk, ext. 222403, or why not join the discussion on our Facebook page?