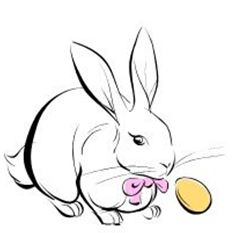 Every Wednesday at 11AM over the Easter vacation, why not down-tools and head over to the Library for a chocolate Easter egg and a morsel of research training?
Come and network with colleagues whilst picking up a hint or tip on a wide range of research-related topics. Each slot is a manageable coffee-break-sized 30 minutes – just enough time for a breather before you return to your desk refreshed and informed!
All sessions are being run in Library Training Room 1, and they're available on the following topics on the following dates:
Making Mendeley work for you – Wednesday 20th March.
How to manage your research data – Wednesday 27th March.
New to LUPIN? – Wednesday 3rd April.
Going for Gold open access – Wednesday 10th April.
To book your place, or for further information, please use the Staff Development Web pages here: