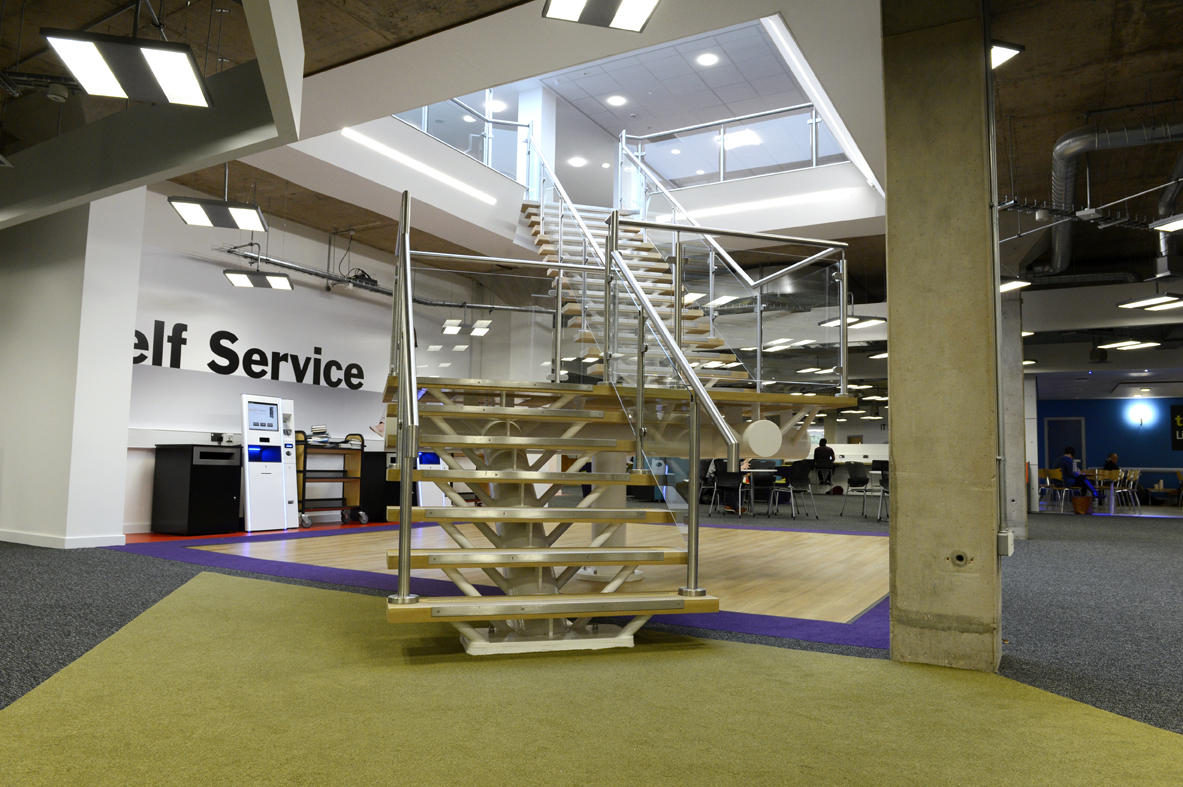 Electrical contractors will be starting work in the Library next week from Monday 14th July on equipping the majority of tables on Level 3 with power sockets.
While these works take place half of Level 3 will be unavailable for a time although access routes to the cafe, the PC Clinic, Library offices, Seminar Room 1, High Demand, the toilets, Group Study Rooms and the lift will be maintained.
Level 2 will also be affected in that the electricians will be running the power for Level 3 along the ceiling on Level 2. This will have an impact on access to sections of stock on Level 2; we will be making arrangements that if someone requires a book/journal from the section that is being worked on, the user can contact a member of staff who will be escorted to retrieve the item. There will be signs in these areas advising users of this procedure when the time comes.
These works are expected to last up to three weeks. In addition to the access restrictions users should be aware that the work will involve drilling and therefore some noise, though we are aiming to confine this as much as possible to times before/after the Library is open.
We apologise in advance for any inconvenience this may cause.