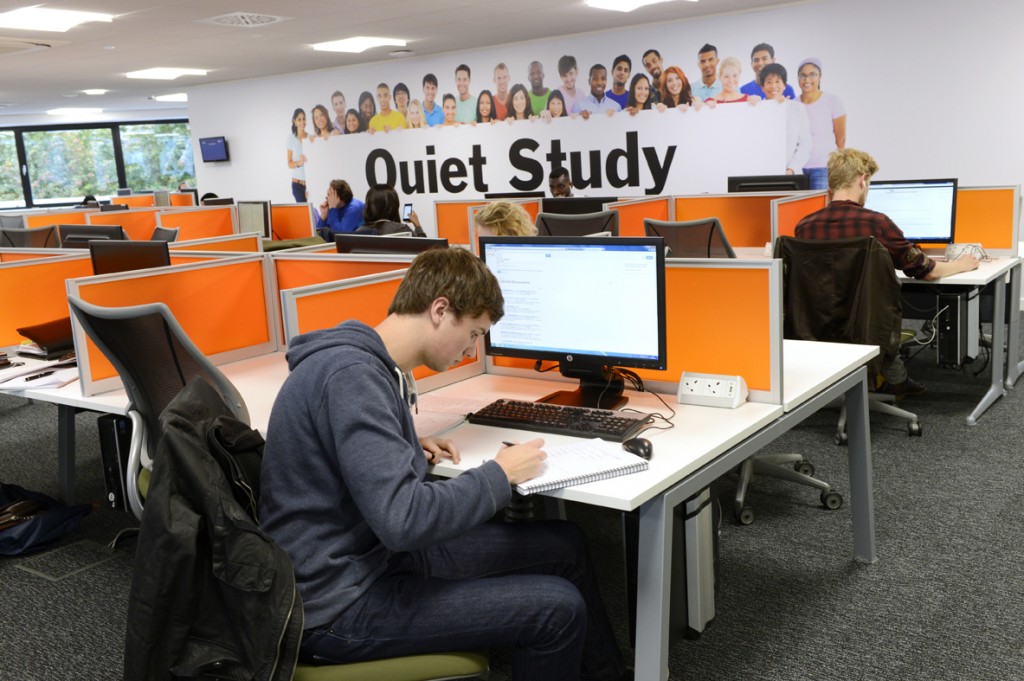 We have news about ongoing wiring project in the Library and some details of some more work that will be taking place throughout August.
Work on adding extra electrical sockets to the desks in Open 3 that begun last month should be completed within the next week after final testing and checking. IT Services will also be upgrading some of the workstations in this area while this is happening.
From Wednesday 13th August IT Services will begin replacing the workstations in the Quiet Study area on Level 4. Unfortunately as this work will be quite disruptive and time consuming this area will need to be closed completely to users in order for it to be accomplished. Access to the rest of Level 4, including the Silent Study area, the Group Study & Seminar Rooms, the Study Pods and the Leisure Reading Collection, will be maintained. We apologise in advance for any inconvenience this may cause.
Work on creating a new Disabled Toilet on Level 2 should also be completed within the next week.