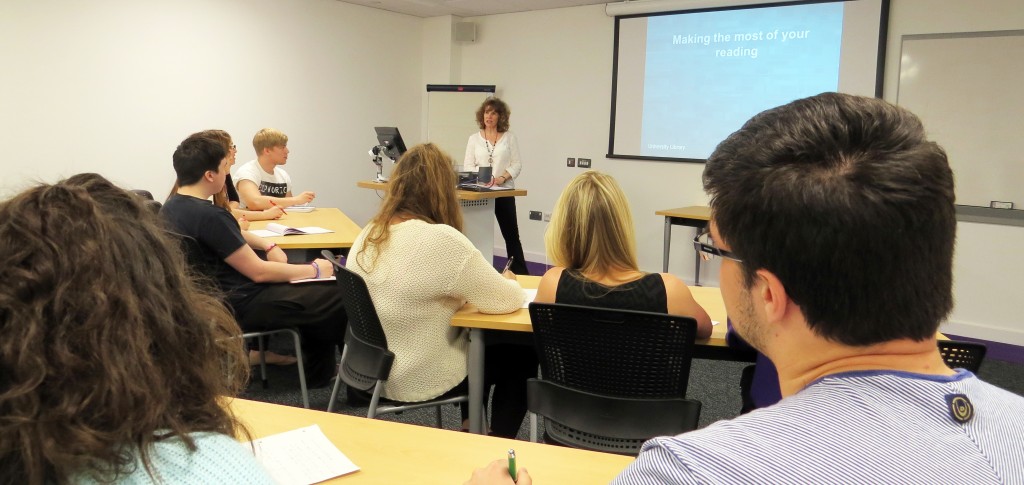 New to the wonderful world of academic study? Need to freshen your study skills after your summer break? Want some help and advice in searching for and handling information and in how to study more effectively for the year ahead? Then look no further than our autumn season of 'Get the Know How' workshops starting this month.
Ranging from handy tips on essay & report writing to revising more effectively, referencing & citations and bibliographic software, there's something for every academic occasion that will stand you in good stead for the duration of your course.
New students will certainly find our 'Getting the most out of your Library' tours especially useful next week – a perfect introduction to what the Library can offer you, even at this early stage in your degree.
Each session runs for approximately 50 minutes, and they're hosted in Library Seminar Room 1. However, as these courses have always proved extremely popular in the past, we are asking that people register for them first via Learn. To do that – and to look at exactly what courses are on offer and when – visit this link: