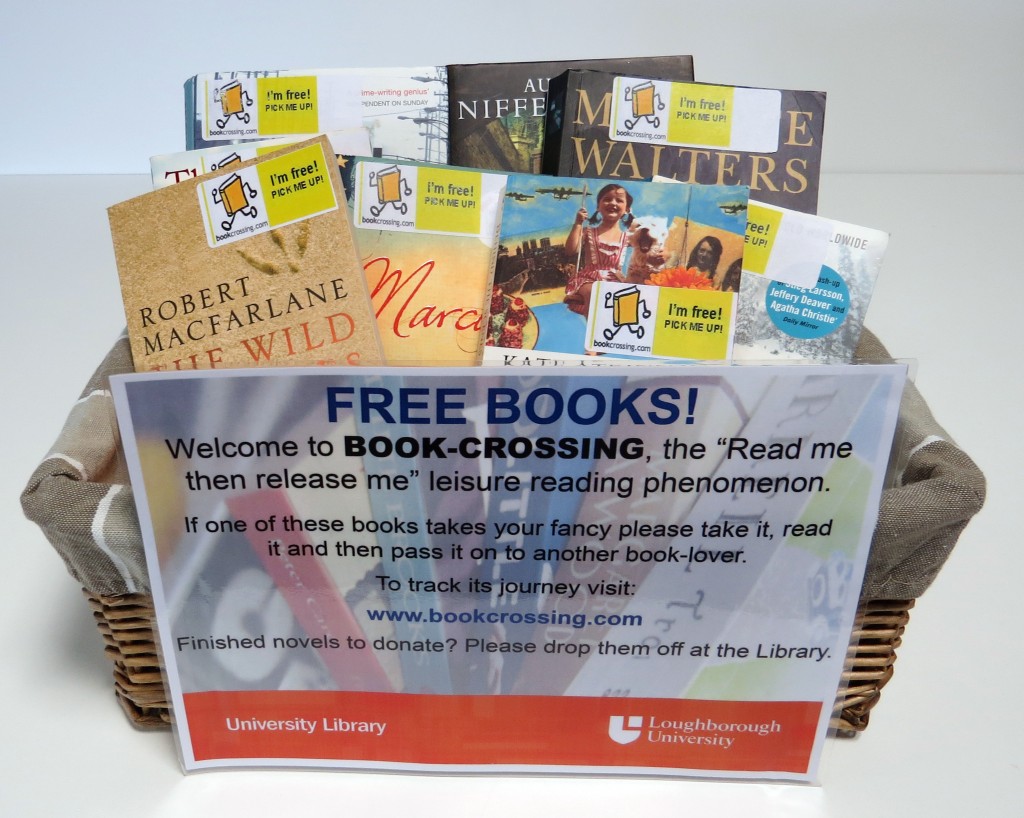 It's June already (where does the time go?!?) and that time of year when everyone is starting to pack up and look towards new horizons. It may very well be that you've accumulated quite a lot of 'stuff' during your time at University… including, we hope, a few books. Some you may end up keeping, but what about the rest?
Well, if you have any novels that you don't think you'll be taking with you, why not pass them on to us, so we can pass them on to others as part of our participation in the Book Crossing scheme which we're running across campus.
Book Crossing is the leisure reading phenomenon with the aim of encouraging us all to read more for pleasure. Designed as a 'read me then release' me scheme, the way it works is that you take any book you fancy, then, once you've finished reading it, pass it on for someone else to enjoy. To add to the fun, every book has been given its own ID number, so you can track its journey via the website.
However, to keep the scheme rolling we do need a constant supply of books to keep the baskets topped up – and that's where you come in! So, if you have any leisure reading-type books that you're not going to take home with you, we'd really like to have them. Ideally we'd like good quality novels and biographies, autobiographies or memoirs. Please bring them to one of the Library desks, mentioning that they're for the BookCrossing scheme, and we'll do the rest!