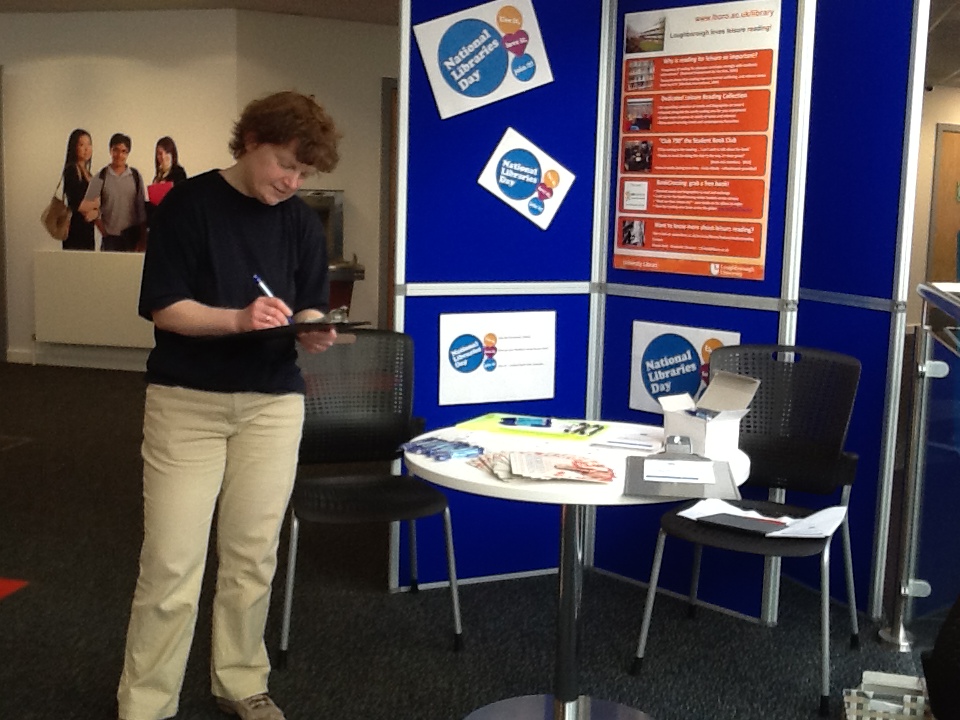 Our National Libraries Day goody-giveaway last Friday was a rampant success, and we'd like to thank EVERYONE who participated with our little survey about our new Level 4 and its Leisure Reading collection. We received a lot of very nice comments from people, including the following:
"It's spacious, it's comfortable, it isn't loud – perfect for studying… I love the Library. Massive selection of academic and leisure books. I always feel comfortable here and I achieve a lot academically. The staff are also very helpful :)"
Which quite nicely capped our day!