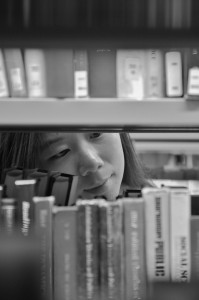 Back at the start of the Summer term we temporarily increased our loan allowances to help everyone out during the busy revision period. Well, it's been such a popular success that we've decided to make the increase permanent!
The loan allowances will now remain as following:
Undergraduates – 20 books (was 15)
Finalists and Postgraduates – 25 books (was 20)
Researchers – 35 books (was 30)
Staff – 35 books (was 30)
Enjoy!
Image by Cassie Wang, an entry in our 2012 Image Competition