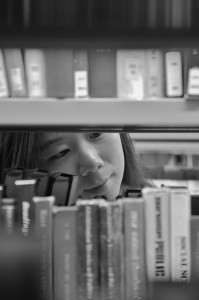 Do you like reading stories and meeting people from other cultures? Would you like to develop your skills in spoken English? If so, this club is for you. You will discover the pleasure of reading short books by well-known authors and sharing your ideas in a friendly, relaxed environment. The club is free to join and you will be provided with all the books we discuss on a first-come first-served basis.
If you would like to know more, please email Sara Bosley at s.l.c.bosley@lboro.ac.uk or just come to our meeting in the Library tomorrow (Tuesday 28th April) at 5pm.
All students are welcome to the established Loughborough University Student Book Club where we discuss longer novels. For more information, please contact Sharon Reid at the Library: s.d.reid@lboro.ac.uk ext. 222403, or why not join the Club's Facebook page?
Image by Cassie Wang, an entry in our 2012 Photography Competition.