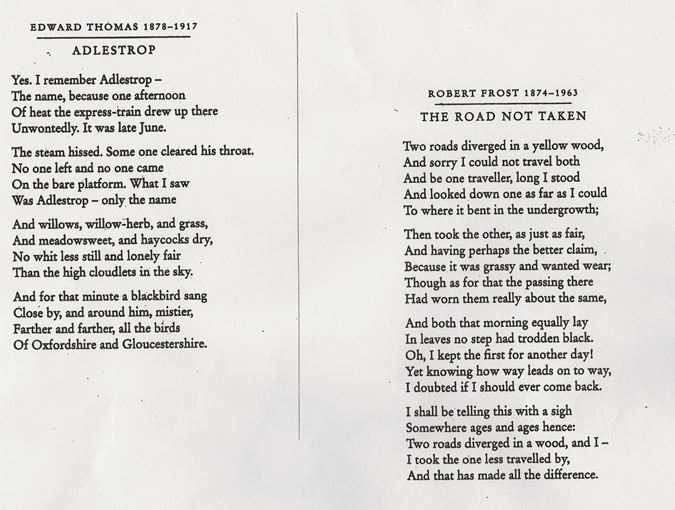 The International Student Book Club will be meeting again next Tuesday evening (19th May) in the Library between 5-6pm, when Mike Wilson from the Workers' Educational Authority will be leading a discussion about poetry.
The discussion will focus on two poems, Edward Thomas's Adlestrop and Robert Frost's The Road Not Taken, both reproduced above.
If you would like to know more, please email Sara Bosley ( s.l.c.bosley@lboro.ac.uk ). All students are welcome to the established Loughborough University Student Book Club where we discuss longer novels. For more information, please contact Sharon Reid at the Library ( s.d.reid@lboro.ac.uk ) or why not join the discussion at the Club's Facebook page?