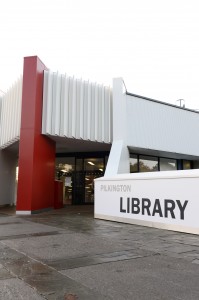 Tomorrow morning (15th October) from approximately 8am workmen will be arriving to effect repairs on the sliding doors in the Library entrance.
This work may take two or three days and will involve a new door frame being installed between the inside of each set of doors. Only one set of doors will be worked on at a time but half the entrance foyer area will be unavailable.
While the contractors are working to install these new units, one door of each set will be kept locked while the other is held open. Visitors will be advised of which route to take by signs and barriers.
Facilities Management apologise in advance for any inconvenience this work may cause.