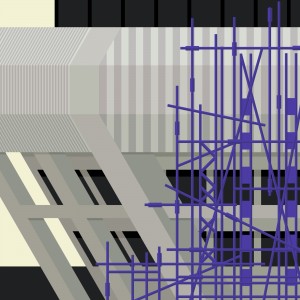 Between the 20th June and the 29th September, Library services will be delivered in a different way over the summer. This is because the Library building is temporarily closed for a major refurbishment over this period.
Library enquiry service and book pickup: In the FM (Facilities Building) there will be a staffed Enquiry Desk where staff and students can request and pick up books that will be collected for them from the Pilkington Library. The Library services will be provided here 9.00 a.m. – 5.30 p.m. Monday to Friday.
Library computer access: on Level 1 of Stewart Mason Building there will be access to nearly 80 pcs in Rooms 1.08 and 1.09 (available 24/7 with swipe card access). There will be additional small seminar rooms with comfy seating in the corridor. In S Building, there will be access to over 40 pcs.
Study spaces: the Library will be providing 148 study spaces in the Keith Green Building.
There will be lots of improvements when the Library building re-opens on the 30th September including more study spaces, more pcs and more group study rooms.
You can contact us by calling into the Library in FM Building or by phone (01509 22 2360) or by e-mail (library@lboro.ac.uk). Go to the Library web site for more information.