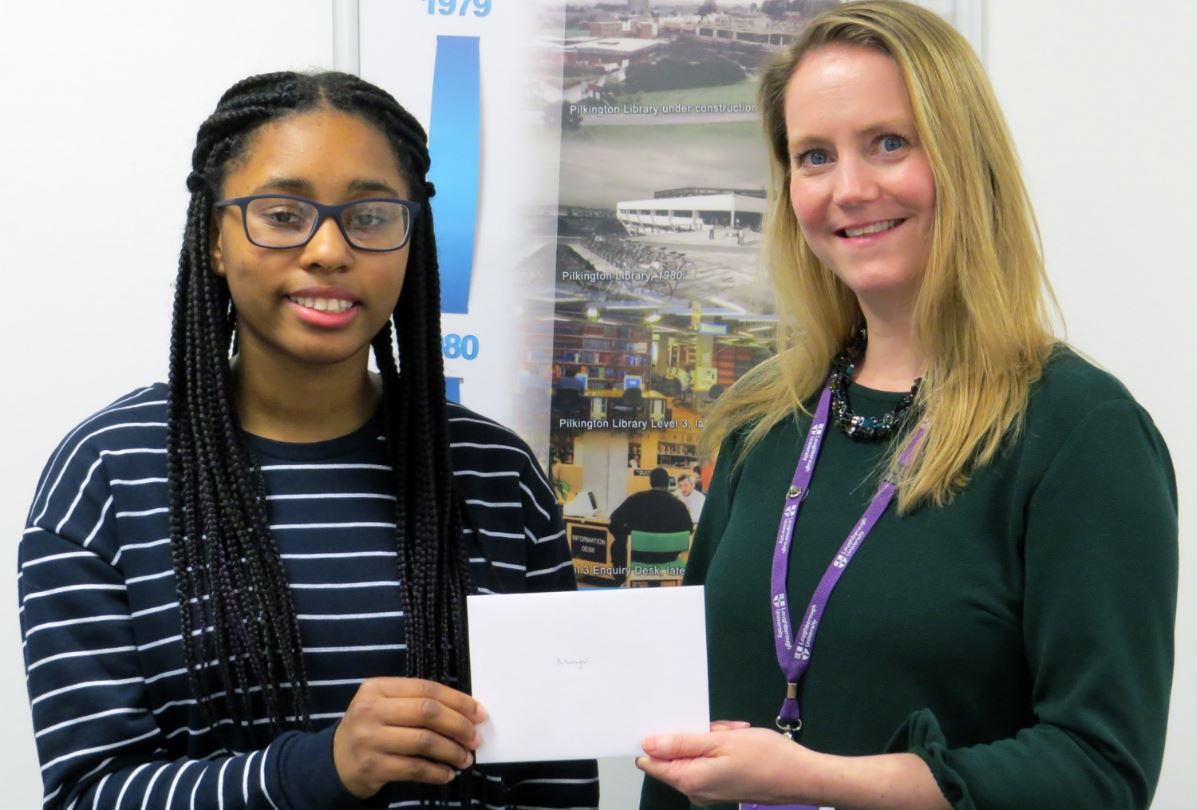 Our heartiest congratulations to Mayu Greenaway-Harvey for winning our Valentines' Day themed '#lovelborolibrary' competition. Mayu was presented with her prize, a £50 Amazon voucher, by the Library's Assistant Director Helen Curtis.
Here's her winning entry, a rather lovely Ode to the Library!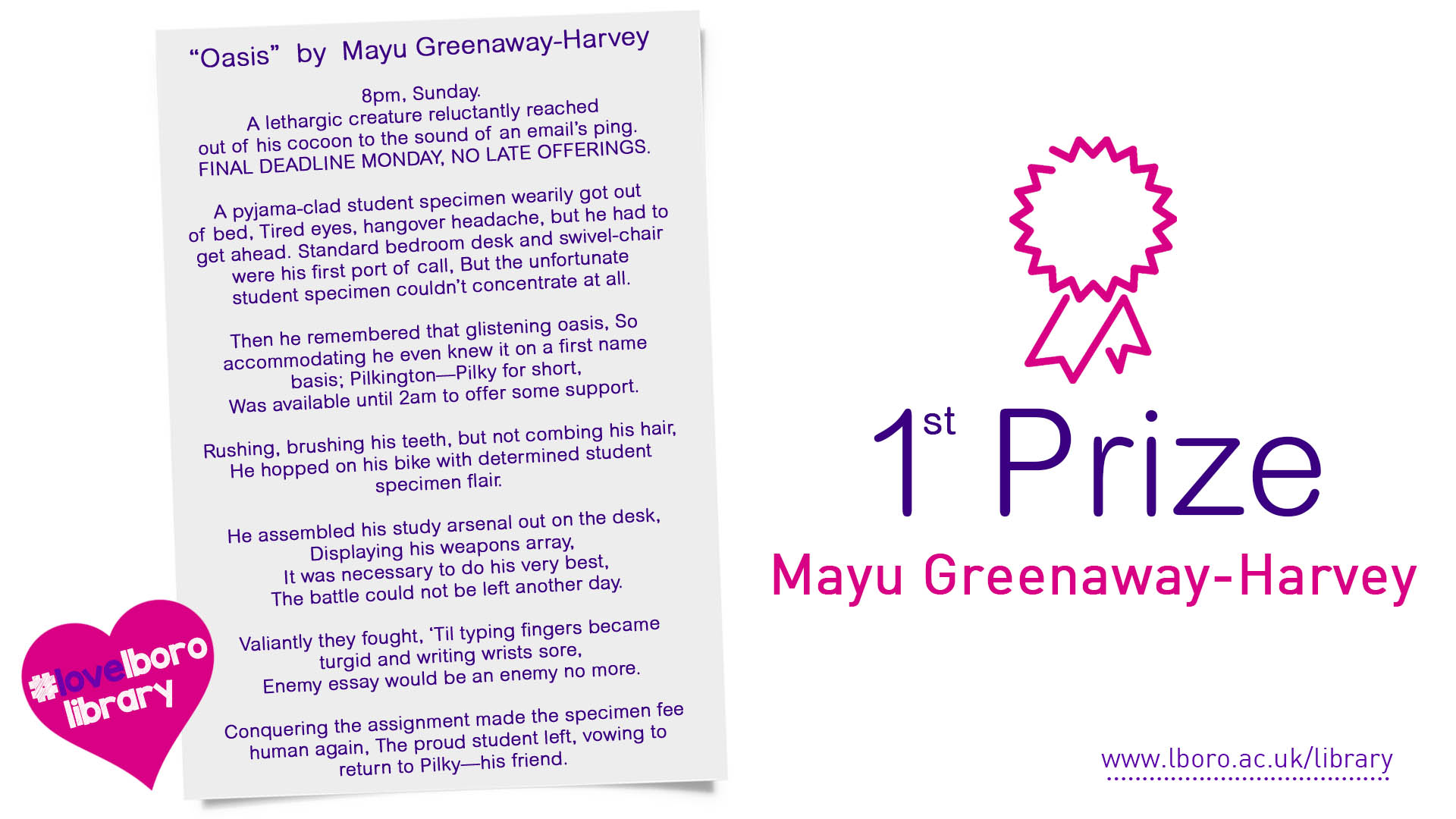 We were also very taken with these two entries, by Vani Naik and Madeleine Oakley respectively, which we award the status of 'Highly Commended'!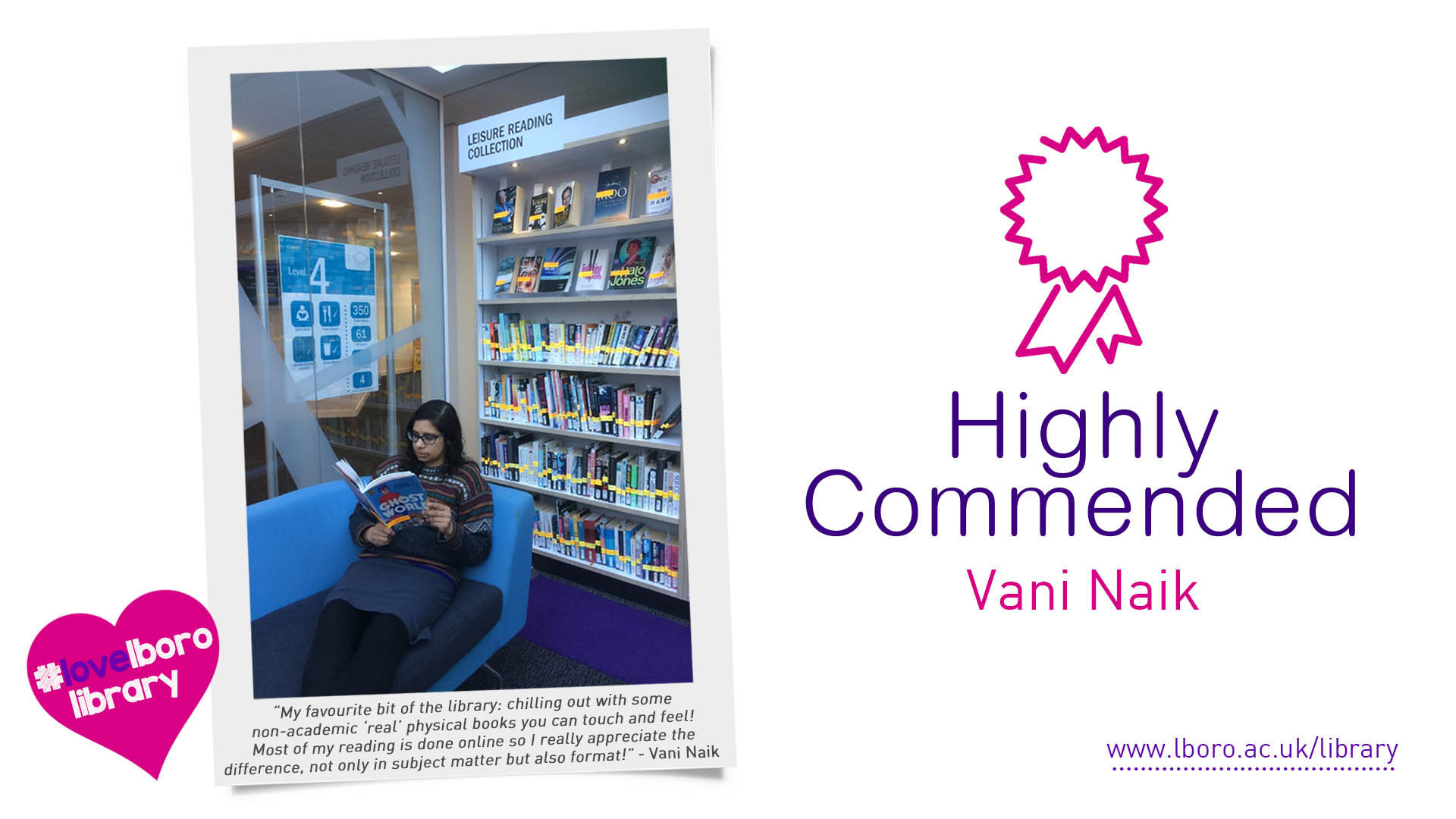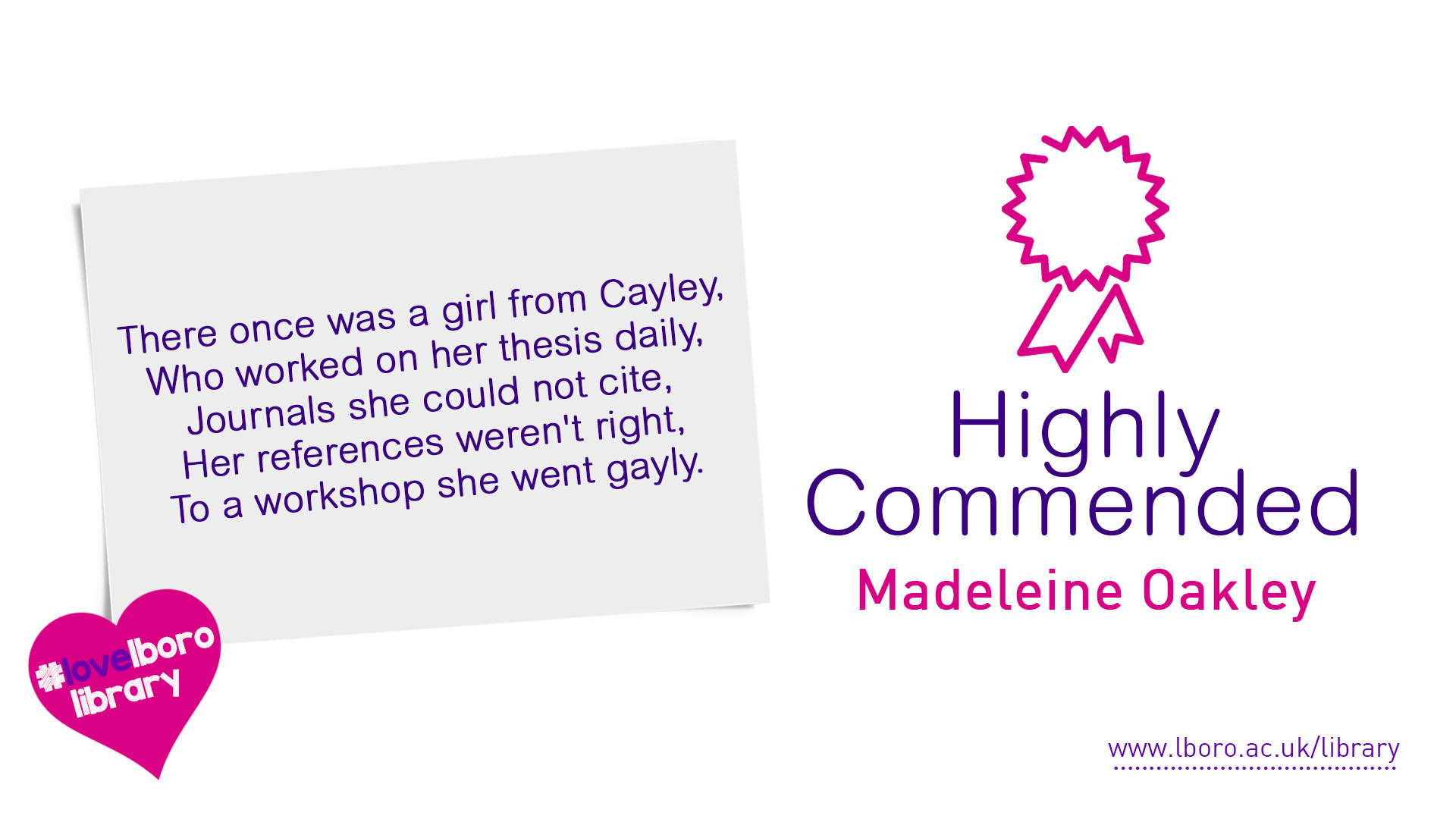 Thank you to everybody who took part.