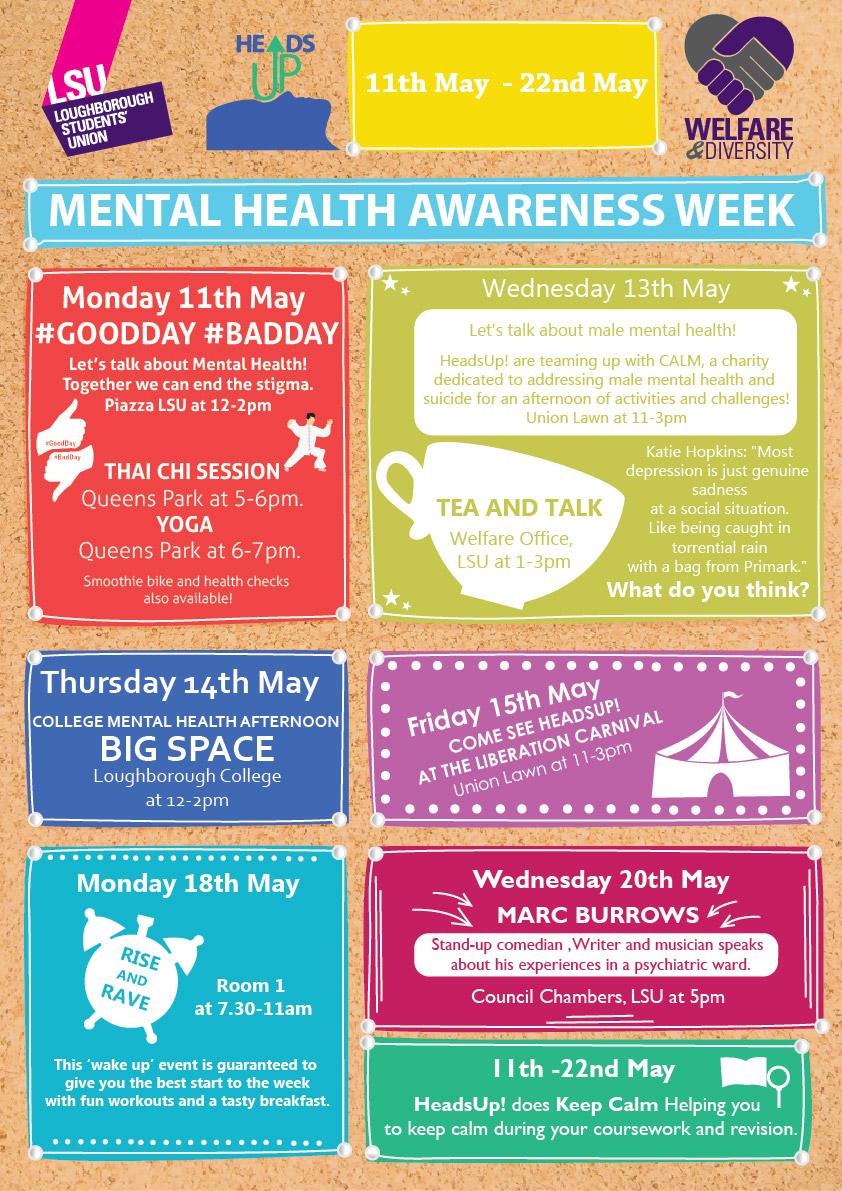 The Student Union is participating in a local initiative to raise awareness of mental health this week – particularly relevant at this busy time of year for students!
The Charnwood Mental Health network, which is made up of organisations from across Charnwood, is supporting the campaign to encourage people to take time out of their daily routines to relax and help improve their wellbeing. The activities will take place from Monday, May 11th to Friday, May 15th. The full timetable of events is displayed above. Activities will be filled on a first-come, first-serve basis.
Don't forget that the Library has a wide variety of different resources to help you cope with the stresses and strains of academic life, including an extensive range of self-help reading among our Mood Boosting and Books on Prescription range on the shelves of our Leisure Reading section up on Level 4.
For more information on Mental Health Awareness Week visit http://www.mentalhealth.org.uk/