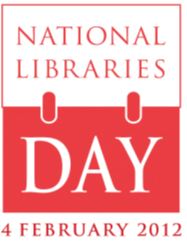 This Saturday is National Libraries Day, and to mark the occasion the Library is hosting a tasty little celebration this Friday lunchtime.
Visitors to our stand in the foyer can help themselves to cake and tokens for free coffee. All we ask in return is that you complete a very brief questionnaire about what you most like about the Library and Cafe 641 (apart from the cake!)
We're running the event between 11AM and 2PM, but as we only have a finite amount of cake be sure to come along early!
(And to find out more about National Libraries Day, visit this site.)