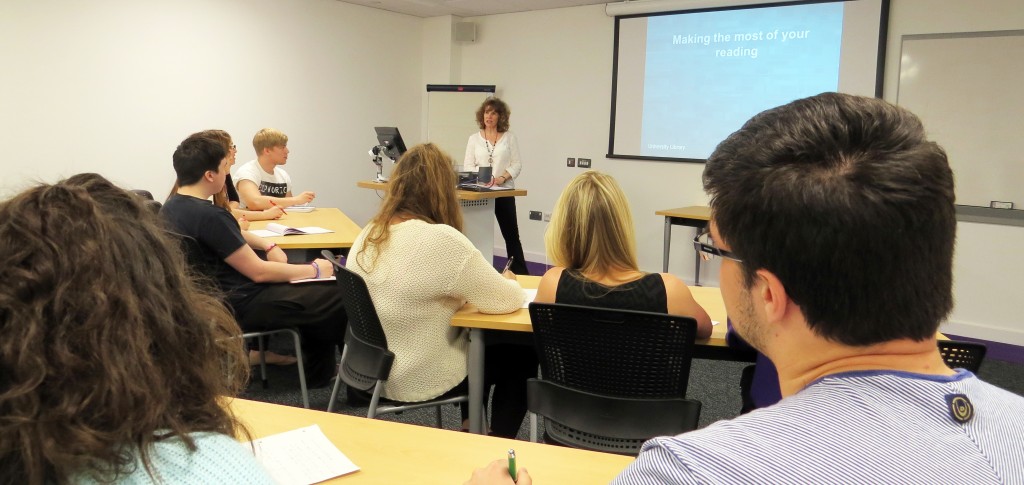 This May we're running a couple of training sessions introducing students to the wonders of referencing software. With essays and deadlines looming, it's the perfect time to find out about a crucial element in obtaining a good mark.
On Wednesday 10th May in Seminar Room 2 (2-3.30pm) we're running a session Introducing Mendeley. This introductory practical workshop will explain the purpose of referencing software, help you to set up a Mendeley account,  add references to it and organise them into folders. You will also learn how to export references into a document and create a bibliography.
If time is of the essence and you need a more bite-sized introduction, then why not book a spot on our Introducing Referencing Get the Know session on Thursday 11th May, also in Seminar Room 2, between 12-12.50pm. This session will demonstrate all the referencing products available as well as Mendeley.
Please note that both workshops are aimed at new or novice users of Mendeley and referencing software in general and will not cover advanced features.
To book your place, visit the links below:
http://www.lboro.ac.uk/services/library/students/eventsandworkshops/listing/referencing-software–introducing-mendeley-3.html
http://www.lboro.ac.uk/services/library/students/eventsandworkshops/listing/kh-introducing-referencing-software-7.html