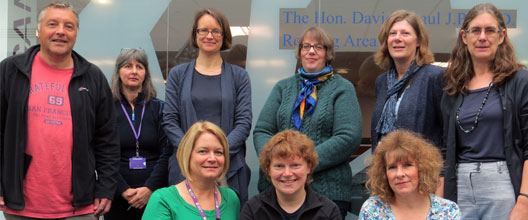 Stuck for which books to choose for your topic? Don't know what databases to use for researching your project? Struggling with referencing and citing your work? Let our wonderful team of Academic Librarians help!
For the rest of term the Academic Librarians will be running a Pop-Up help desk in the Library foyer where you can ask for specialist help with your course work or research project.
The first stand is running today, 11am-12pm, and then next Wednesday, 16th November, between 3pm-4pm, and then alternate Mondays and Wednesdays for the rest of term.