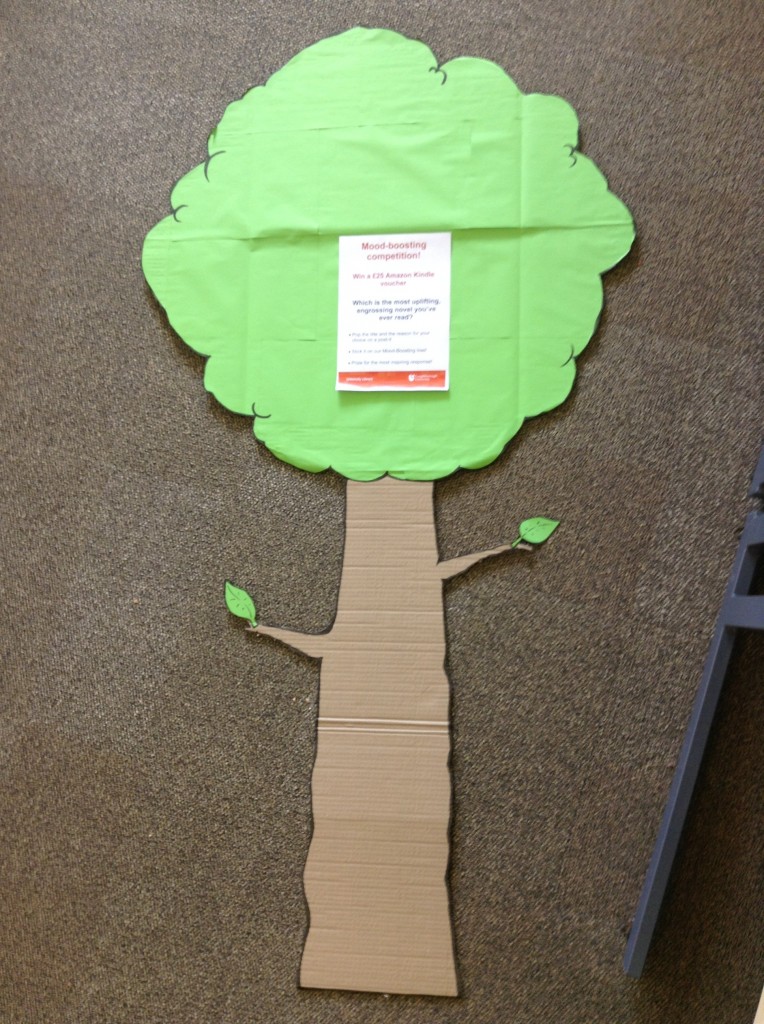 "Please describe the space you would like to see if you were in the Library in 2019."
The Library is currently considering how it will continue to develop its building space over the next few years. Your responses and views are needed to help make sure future Library space continues to provide what people need. Please take a few minutes to fill in a post-it note (or 2 or 3!) on the Library tree with your response to the above question.
This tree (like the one we used for the University Mental Health & Well Being Day opposite) can be found in the Library lobby just underneath the staircase to Level 4 from tomorrow (Friday 21st) until Monday evening.
You are welcome to have a Library pen as a sign of appreciation for your time and thoughts!