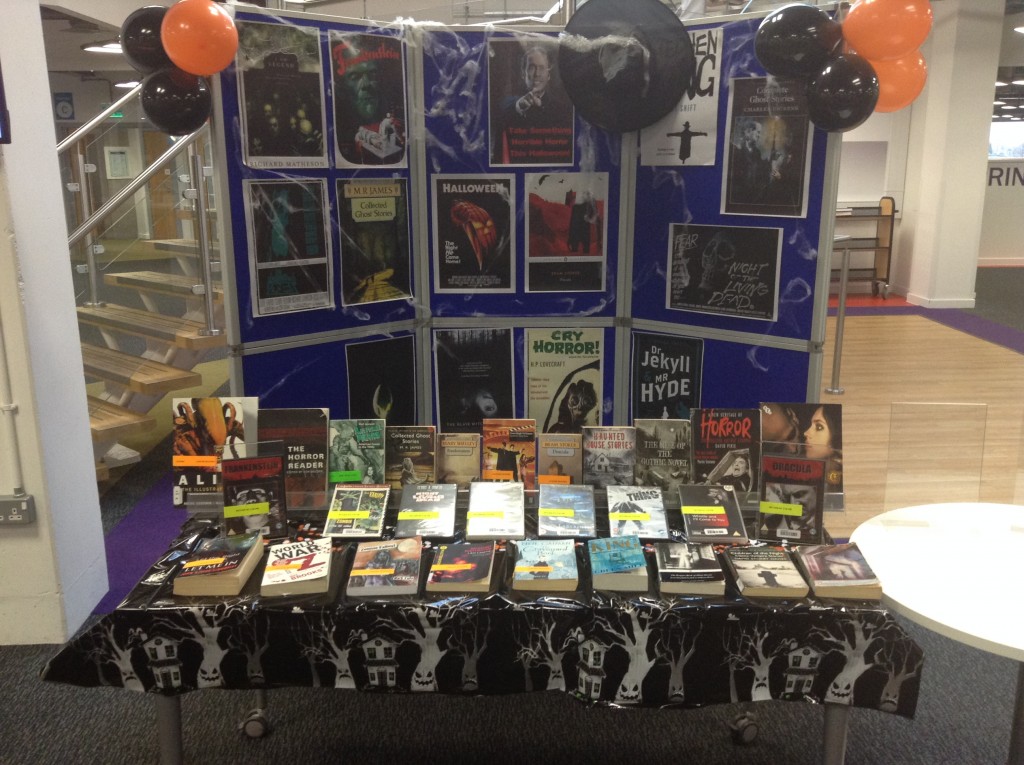 If the weather's gruesome this Halloween and you don't fancy trick or treating in the cold and rain, then why not take a little of the spooky season home with you this weekend by taking a dip into our very own Twilight Zone of horror & supernatural fiction and film here in the Library…
We have an ever-expanding stock of horror novels among our Leisure Reading collection upstairs on Level 4, including Stephen King, Neil Gaiman and Iain Banks, as well as graphic novels such as Alan Moore's From Hell and the first book in the ever-popular Walking Dead series, as well as a wide selection of more classic spine-chillers downstairs in our literature section on Level 2 including Bram Stoker's Dracula, Mary Shelley's Frankenstein, and a wide range of classic supernatural tales by M.R. James, H.P. Lovecraft and Algernon Blackwood.
Horror movie fans are well catered for too by our range of DVDs in our High Demand collection on Level 3. Ranging from screen legends Bela Lugosi and Boris Karloff in their immortal guises of Dracula and Frankenstein in the Universal Studios classics from the 1930's, to the more contemporary thriller-chillers of George Romero (Dawn of the Dead), John Carpenter (Halloween) and Guillermo del Toro (Pan's Labyrinth), there's bound to be something to see you through the witching hour… and beyond!