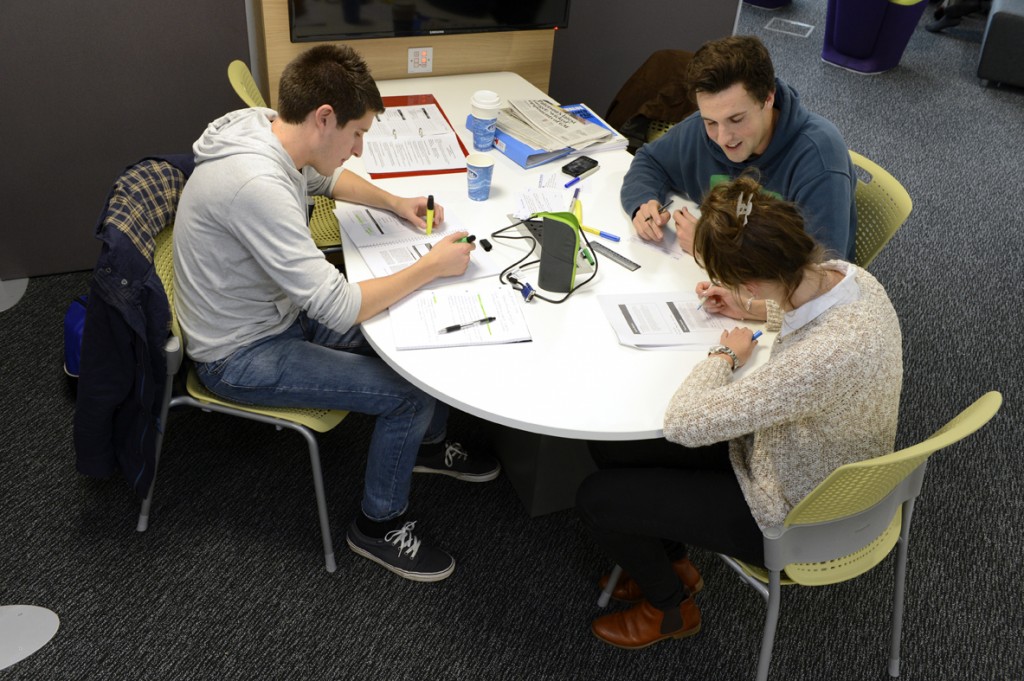 We've recently tweaked our study room booking system to make it even easier for you to find and book the room you're looking for.
If you are not looking for a specific room, visit the room booking link on the Library homepage, select the type of room you require and leave Resources as "Any". You just need to select the time you want and the system will find you a room. Once you book you will be the given the room details (you will need to use your University username & password to log in to the system).
Not sure of what we've got? Here's a reminder!
Group Study Rooms. The Library has eleven group study rooms located across its four levels. These rooms are equipped with a range of facilities, including white board, flip chart, PC and plasma screens so that you can easily discuss work in large groups or practise presentations.
Bookable Booths. We have 7 study booths all located on Level 4 of the Library, all of which have power sockets and data connectors to a plasma screen on the desk so that you can practice presentations and group work.
Study Carrels. 20 individual study spaces based on Levels 1 and 2. These are intended for solo study, but can fit two if necessary. They do not contain PCs, but have power sockets and data connectors for laptop and tablet use.
As all of these rooms are in high demand during term time, please ensure you take up your booking within 15 minutes of the start time, as those rooms remaining empty after this time will be made available to other users.
All of these rooms are bookable by staff and students for academic pursuits, but are not available to be booked by external users or visitors.
Each booking slot is for an hour – please note that you can only have two active bookings at a time.
If you are just looking for a PC workstation in the Library you can check availability here.