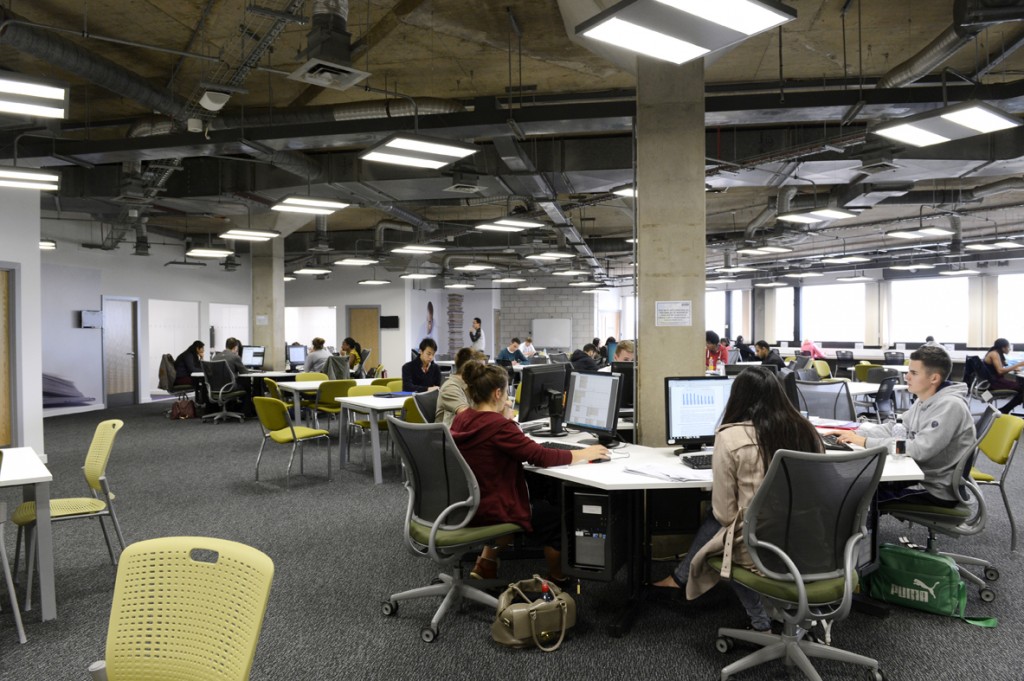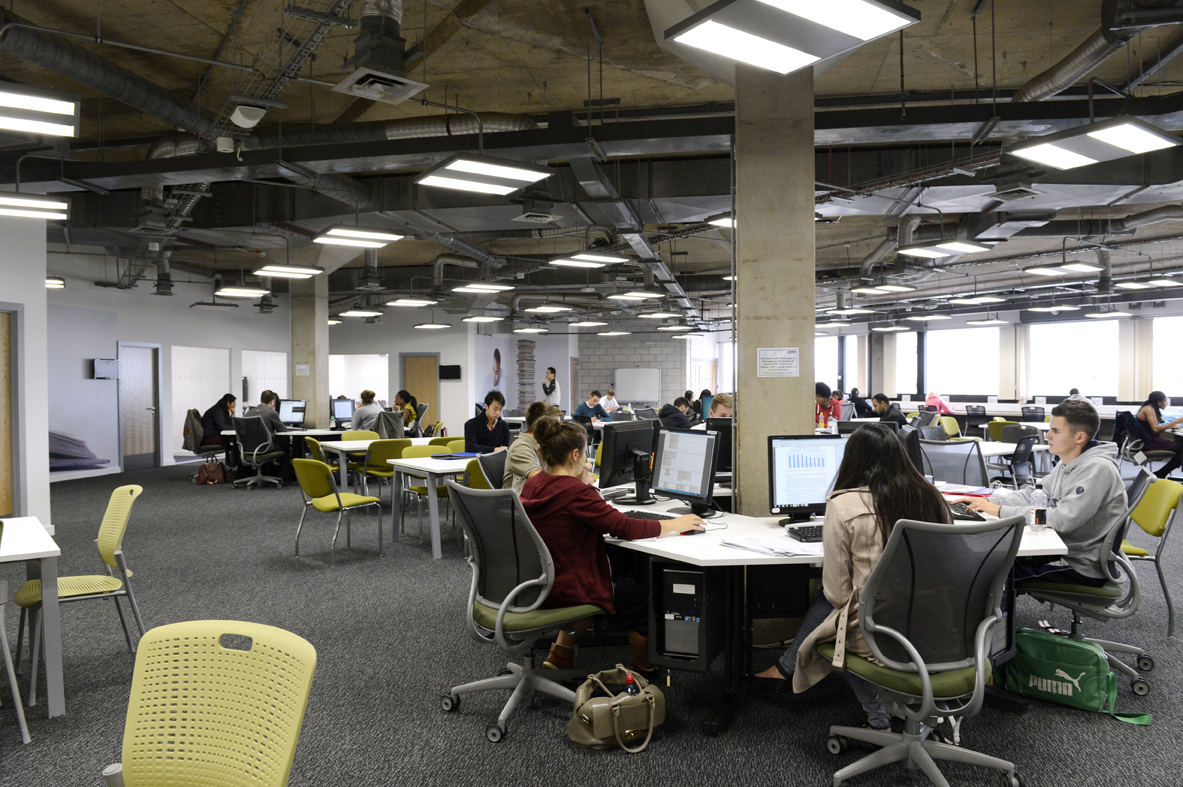 We have been receiving some feedback lately about the apparant lack of study tables in Open 3, and how compared to previous years the space seems a lot emptier – and why we're not filling this empty space with more tables!
Simply put, we cannot provide any further tables in the study area of Open 3 or anywhere else on that level. This is not because we don't want to, but because University fire regulations govern the number of  spaces that can be safely taken up in that area. Truth be told, in fact, that in previous years we've actually been breaking these regulations with the volume of tables and seating we provided – as people who may remember the crushes and crowded avenues from the last couple of years can confirm!
This, we hope, has been balanced out by the creation of over 300 extra study spaces, mostly upstairs on Level 4, during last year's refurbishment, which has increased total Library visitor capacity from 1070 to 1370 – so you haven't actually lost out at all, but gained considerably!
The perception of emptiness is also altered, unfortunately, by students and visitors who insist on dragging tables across the room so that they can plug laptops or other apparatus into more convenient wall sockets, as opposed to simply using the adjacent study space.
Obviously this movement of furniture has the two-fold effect of making the centre Open 3 look a lot emptier, plus it means that the side of the table jammed against the wall cannot be used for study purposes – in effect, reducing space further.
We do therefore ask that students and visitors show a little more consideration when it comes to utilising furniture in this way; we have sited the furniture in such a way that everybody can make best advantage of it. Moving it around may mean that you are depriving others of much-sought after study space (and may also possibly be blocking fire escape routes). We are very much aware that there is an issue over the lack of electrical sockets, and this is a situation that we are looking at remedying over the summer vacation (obviously we can't do it sooner as the work will have a considerable disruption to the study environment).
We hope this goes some way to explaining the present situation. If you have any comments, suggestions or feedback about the use of Library space you wish to make, we'd be delighted to hear them by contacting us via email, Twitter or our Facebook page, or simply pop a note in one the suggestion boxes located on all floors of the Library.
Thanks!