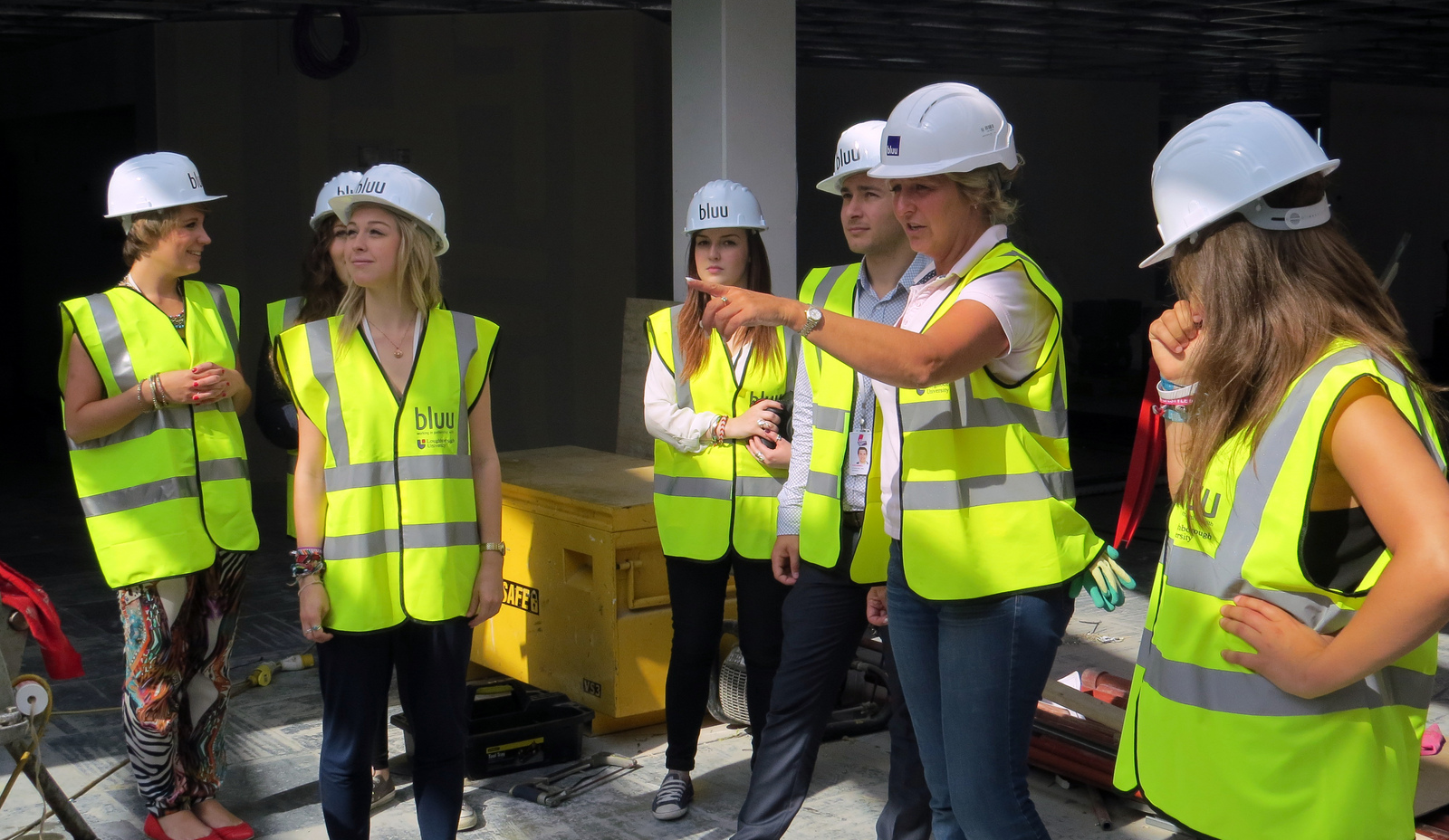 The Student Union Executive were treated to a guided tour of the on-going Library transformation just before the Bank Holiday and were suitably impressed by how things were shaping up!
With under a month to go before the start of term, we're all quite keen to escape the confines of our summer retreat in the FM Building, not least because we don't see very much of our wonderful visitors down here – so it's gratifying to see some smiling student faces in the Library again in these photos!
There's more pictures from this visit available to view in our Flickr Photostream here.