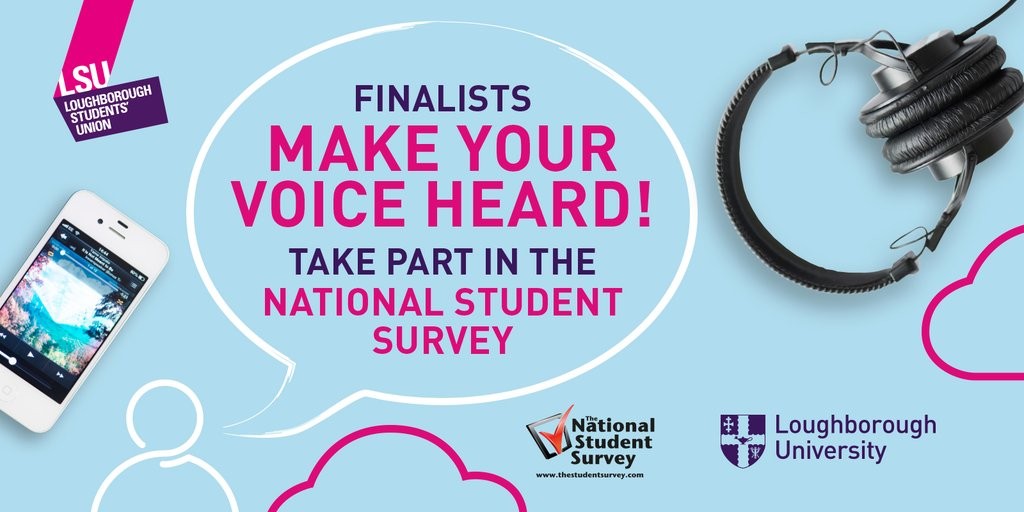 The National Student Survey (NSS) offers final year undergraduates the chance to give feedback on their time at Loughborough.
No one knows the University better than you, so your opinions about being a student at Loughborough are really important.
By taking part in the survey, you can help future students decide where and what to study.
The feedback you give will also help to shape the University and the student experience, both for students who are already here and those who'll join us in the future. The 2015 NSS will run from 1st February to 30th April.
It takes around 5 minutes to complete and it is recommended that you do the survey early as Ipsos MORI – an independent market research company, who manage the survey – will continue to remind you until you've completed it.
Further details can be found via this link: