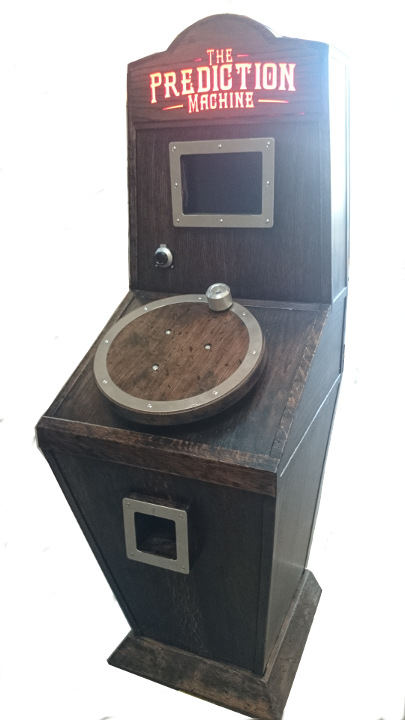 When you visit the Library Cafe this month you might be surprised by the presence of a strange machine that promises not coffee, but predictions!
The Prediction Machine is a cross between an end of the pier fortune telling machine, a TV weather forecast and the TARDIS from Doctor Who. The machine uses the meteorological data from Loughborough University's weather station to print out predictions based on the weather now and what is being predicted for the future.
The Prediction Machine is an interactive installation which has been developed using the input of a series of workshops, creating a dialogue around the changes in weather and climate, and has been created by the artist Rachel Jacobs in collaboration with Matt Little, Ian Jones (Sherwood Wood), Matthew Gates, Robin Shackford, Juliet Robson, Dr Candice Howarth and Dr Carlo Buontempo.
It will be on display in the Library Cafe from today for a fortnight. This will be followed by final public event that will marks changes in the climate that are experienced by the local residents and users of the machine over the duration of the exhibition. More information about this event will be announced later on the LU Arts website.
For more details about the installation, visit the artists' website here: