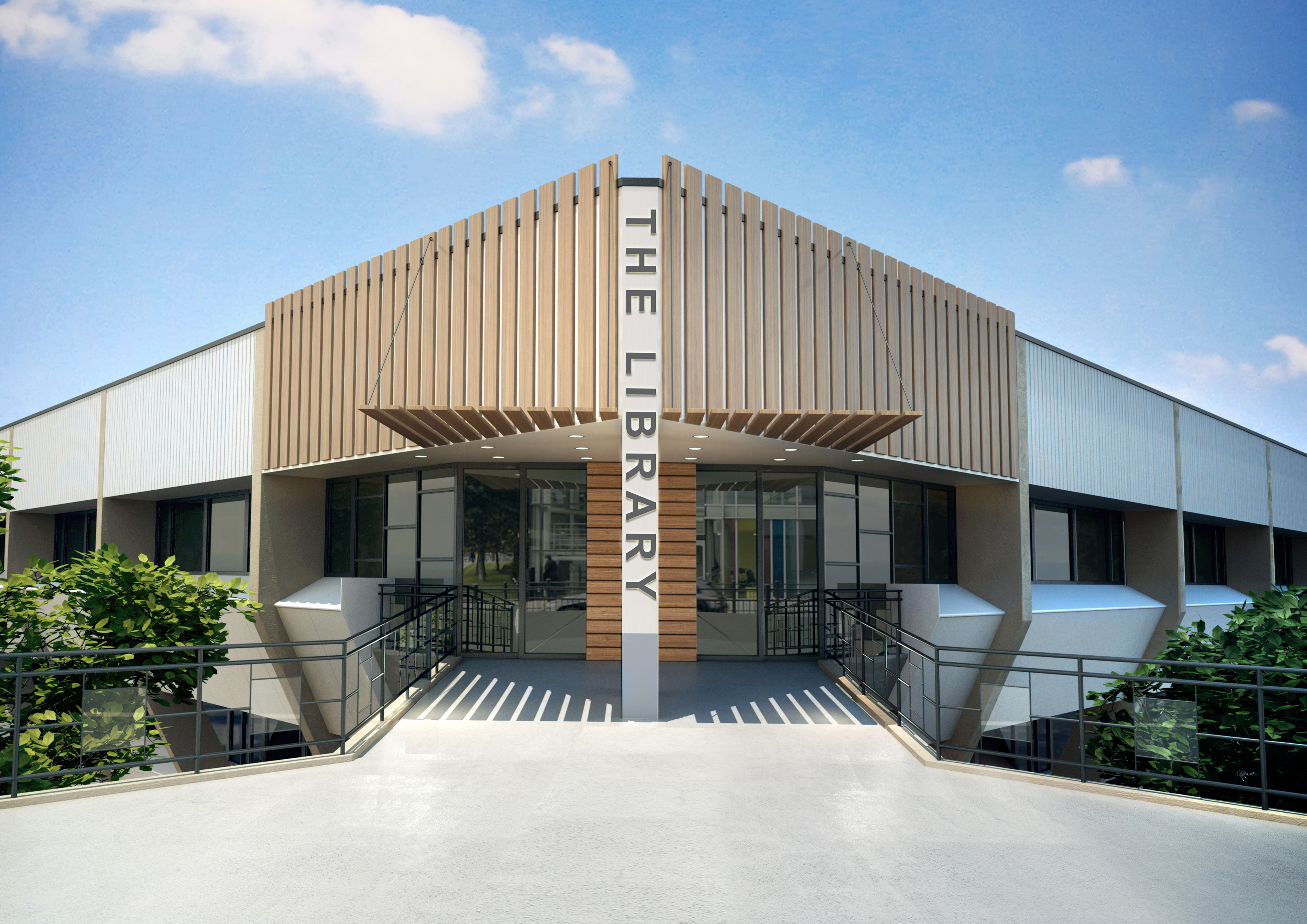 We've just received a fresh batch of artist impressions from our 'Transforming the Library' designers Bluu showing how our new look Library is likely to appear after its transformation this summer, and thought we'd share them with you too!
Firstly, above, is an image of how we hope the re-designed main entrance will look.
This image shows the new look Reception Desk on Level 3. This will incorporate the main Customer Services Desk which will be moved from its present position at the head of Open 3 back closer to the main entrance.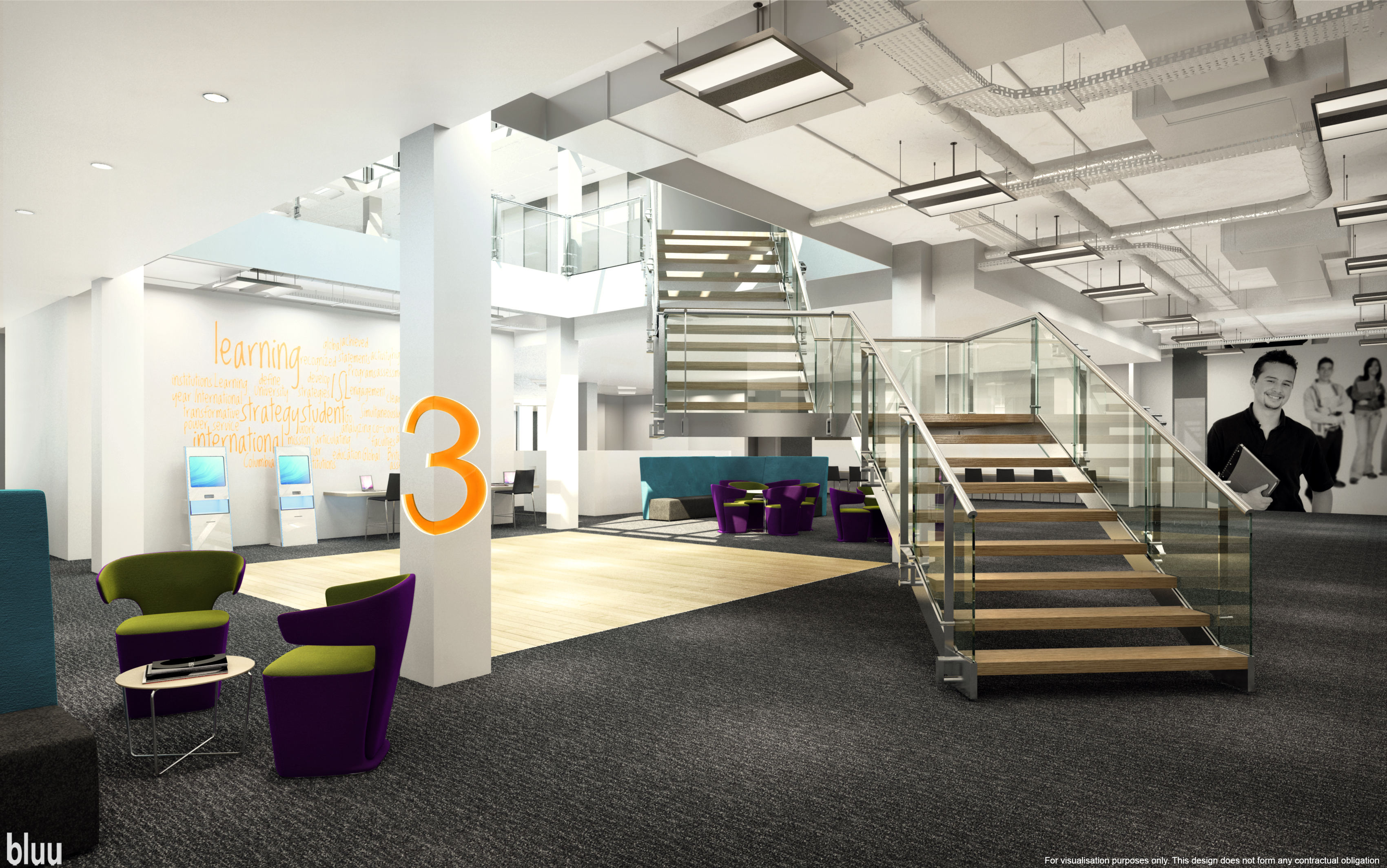 This picture shows the new staircase atrium that will connect Level 3 with the new Level 4 and help provide more natural light for Open 3.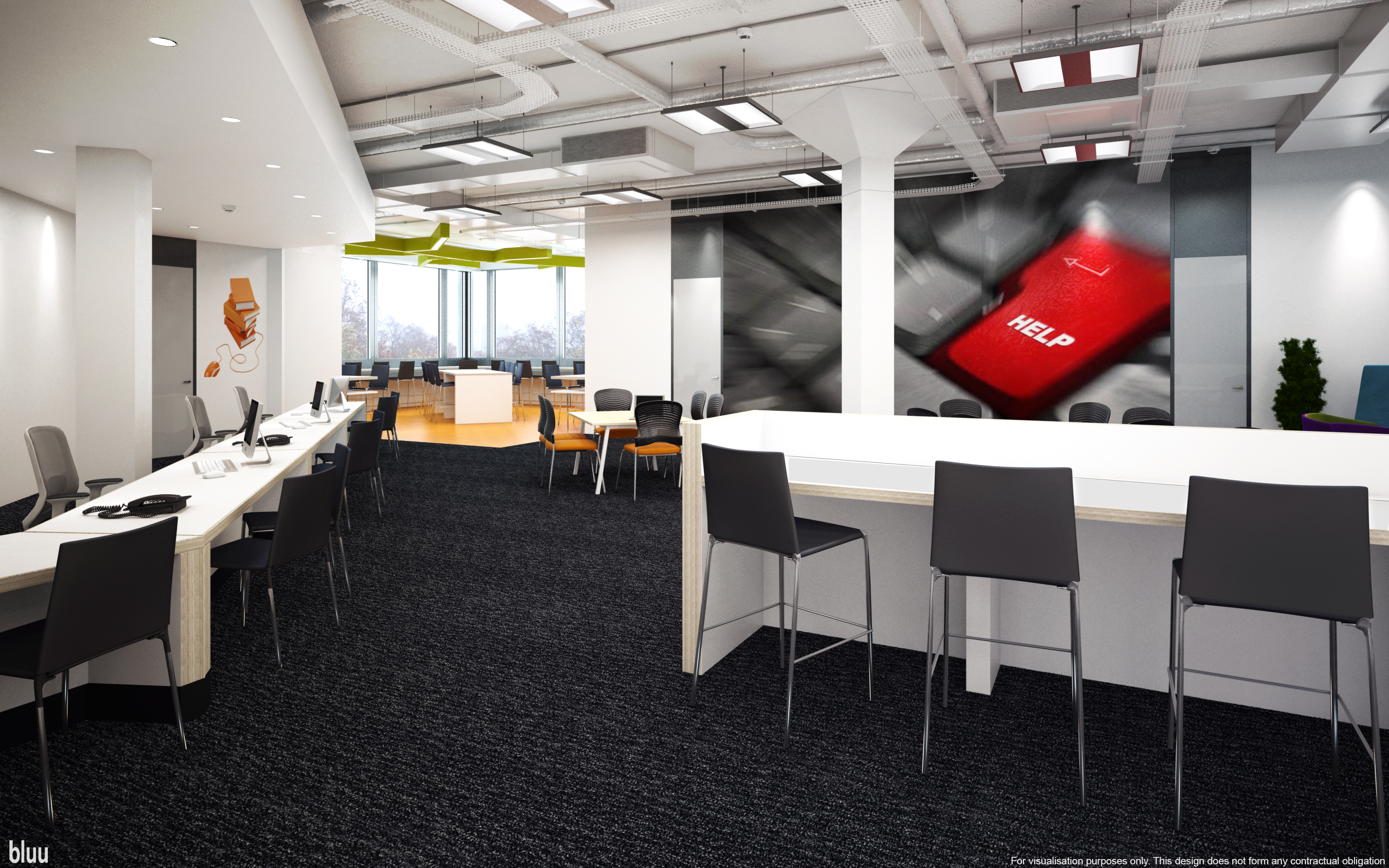 This is a view of the new PC Clinic which will be transferred from Haslegrave to Library Open 3.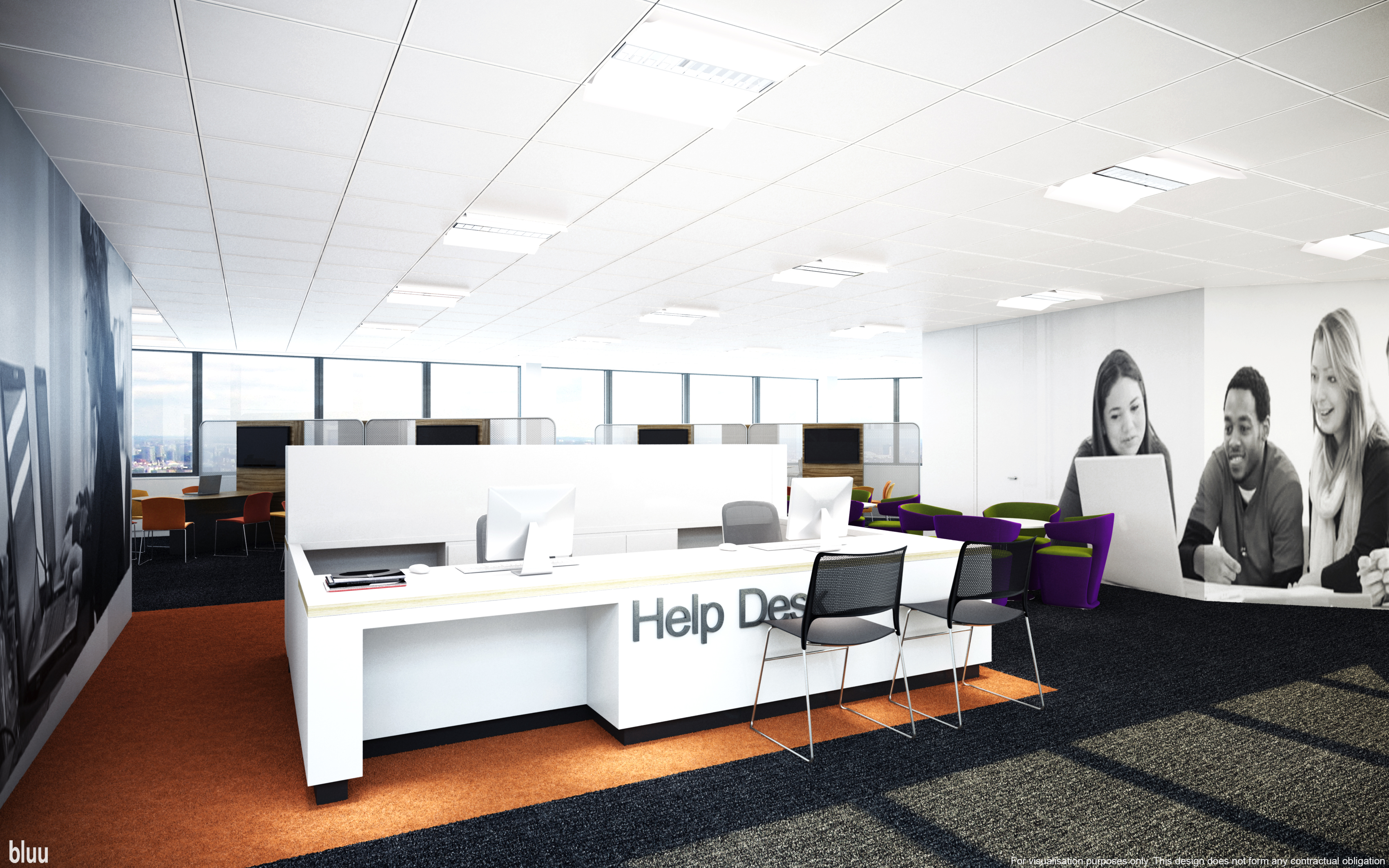 This is a look at the new Customer Services Desk that will be installed on the new Level 4.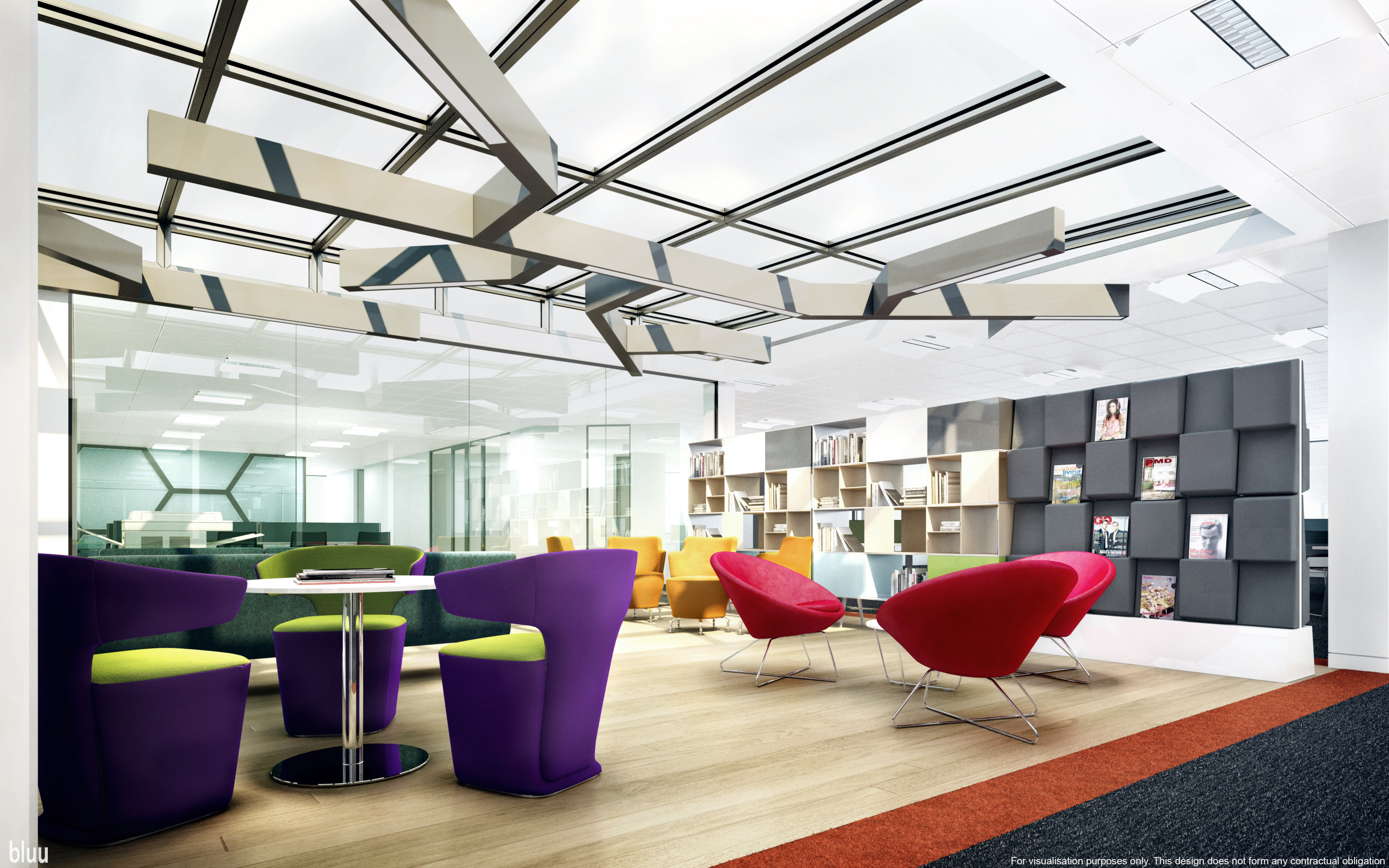 This will be the new reading area on Level 4, incorporating the Leisure Reading Collection which is currently housed on Level 3.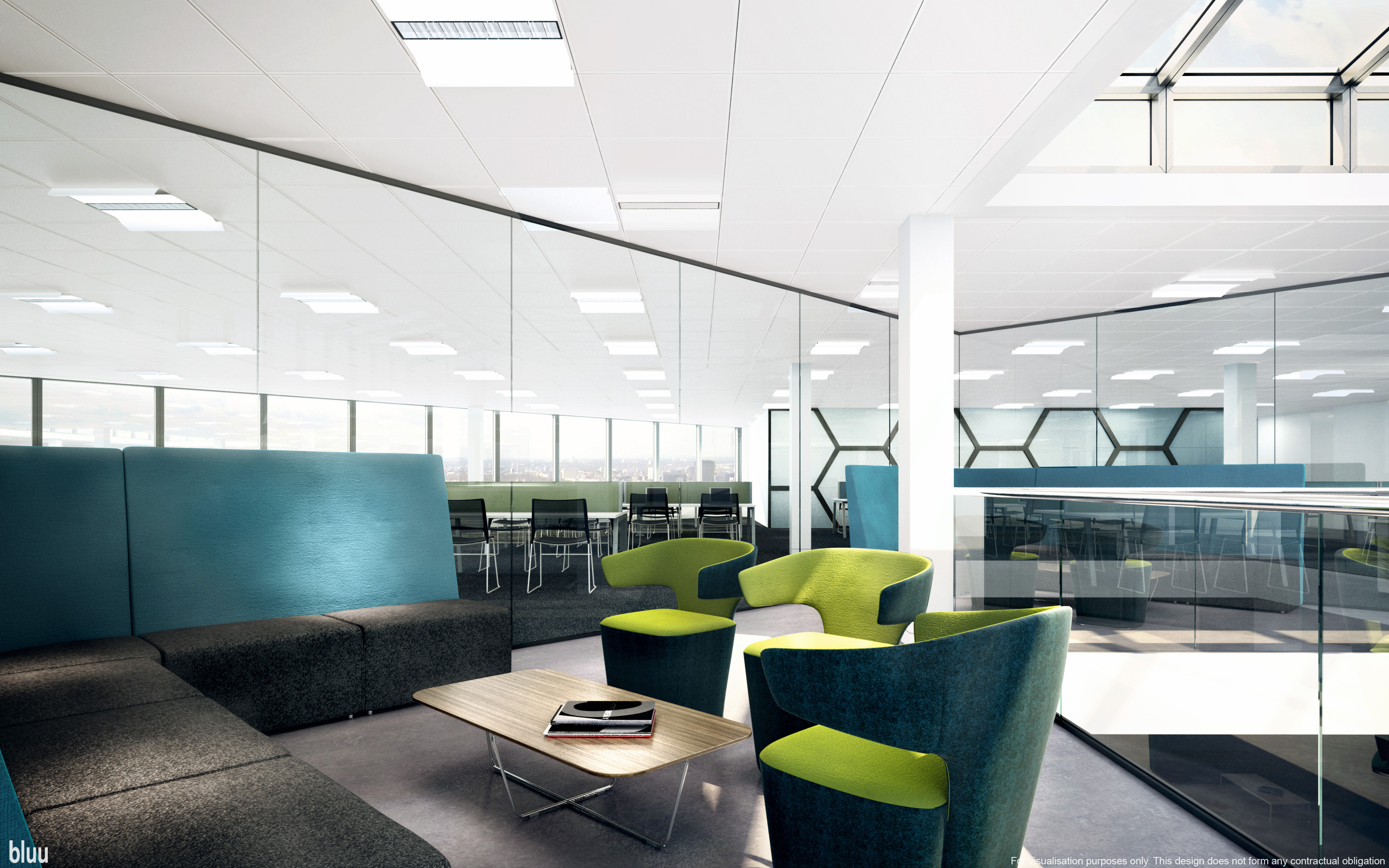 This is a view of the study area we're aiming for on Level 4, including the new partial glass ceiling. Besides the advantages that this new source of natural lighting will be bring to the level, the panoramic view of the campus and surrounding countryside through the new windows should be pretty spectacular!
As you can imagine, we're all pretty excited by the look of these, and we hope you will be too!