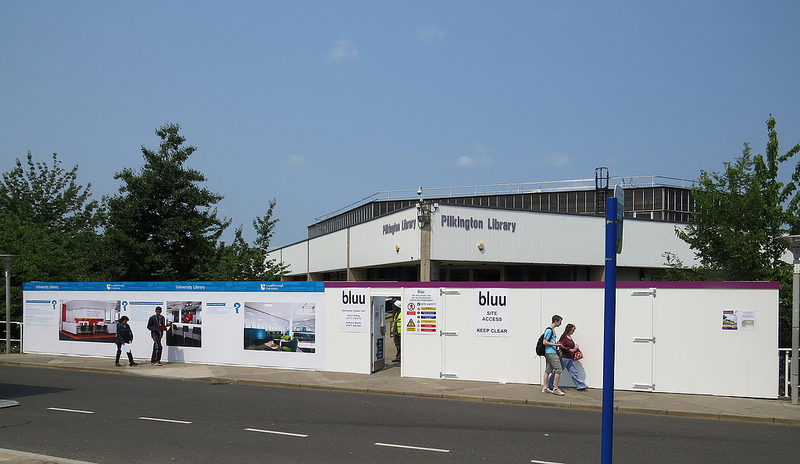 The glorious weather (for a change!) hasn't put the brakes on the Library refurbishment, and indeed it's been a regular hive of activity, inside and outside, as the latest batch of photos on our Flickr photostream will attest!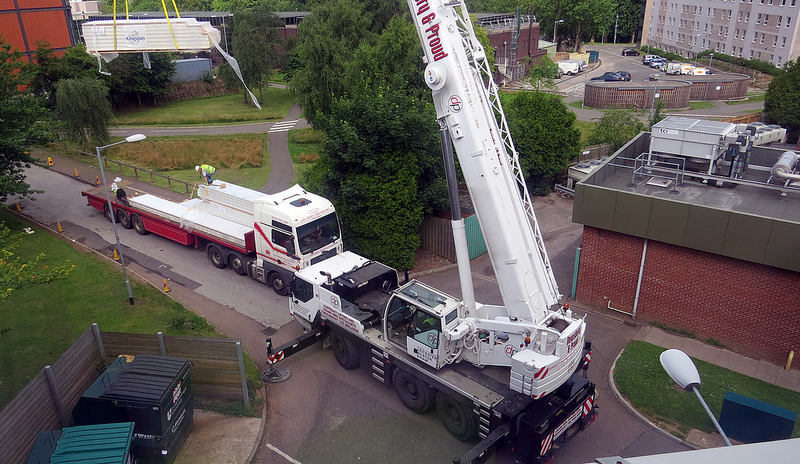 The big crane that turned up to help shift some of the weightier building materials was a particularly impressive sight!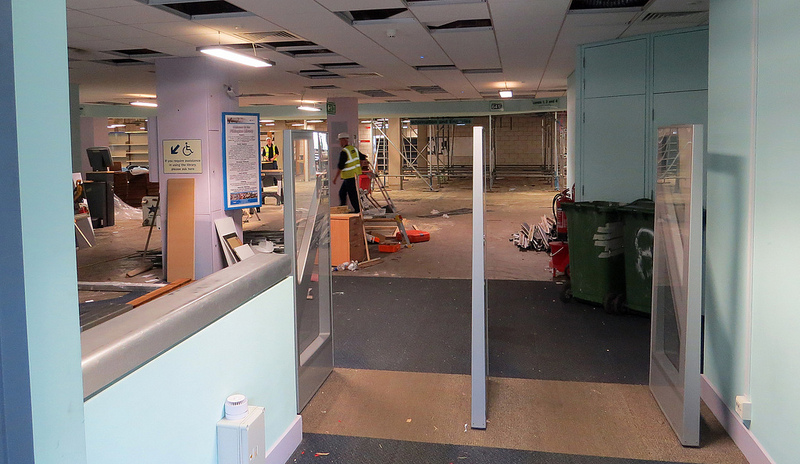 Inside, you'd barely recognise Open3 now – and this is just before they started banging the hole in the ceiling for the new staircase up to Level 4!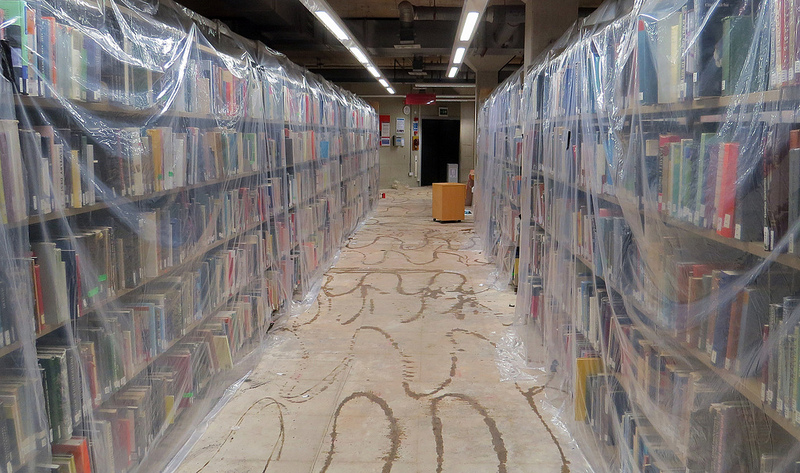 Downstairs on Level 2, all the book stock has been safely covered in readiness for the work that will be accomplished downstairs, including new carpeting.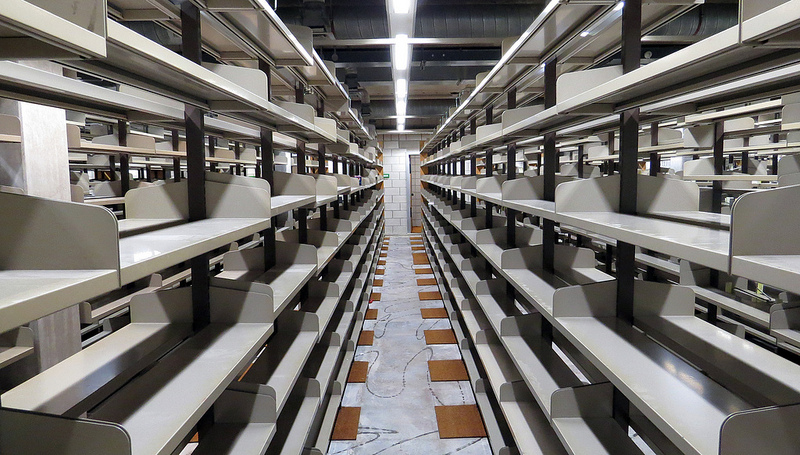 While down on Level 1, the journal stock has been removed into storage in readiness for the installation of new rolling storage bays.
We'll continue to update our photostream as the transformation progresses, so watch this space for further updates!