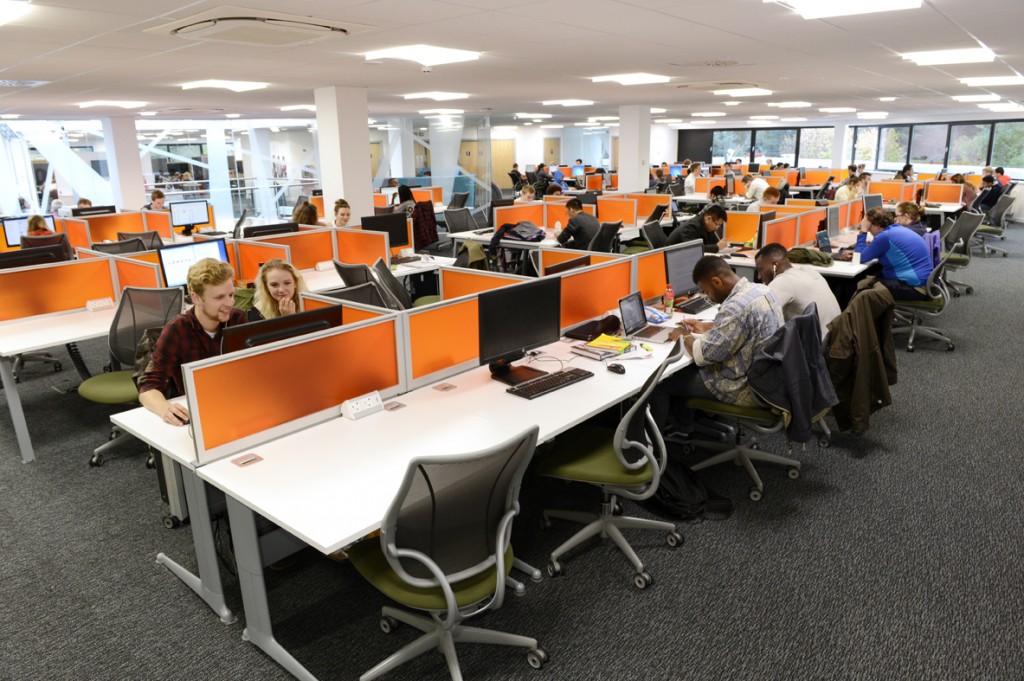 The results from this year's National Student Survey have just been announced, and not only has the University as a whole scored very highly, but the Library itself has increased its score!
Information about the Library is surveyed under questions related to Learning Resources which includes questions about the Library and its resources & facilities  (question 16), general campus IT resource & facility access (question 17) and specialist software & resources (question 18). This year the University score for this section has increased by 4 points to 92% – well above the national average of 85%.
On its own, the Library scored a whopping 93% for question 16 – which we're all incredibly pleased with, as you can imagine! We take this as a sure indication that the University's investment in our refurbishment last summer has indeed paid off (with interest!), and that all the hard work put into the building and improving our facilities and services has struck the right chord for all our users over the last 12 months, particularly with the finalists filling in the NSS. With the start of term and a new academic year only just over a month away, we're all looking forward to working with you all towards further success in the year ahead. Bring it on!