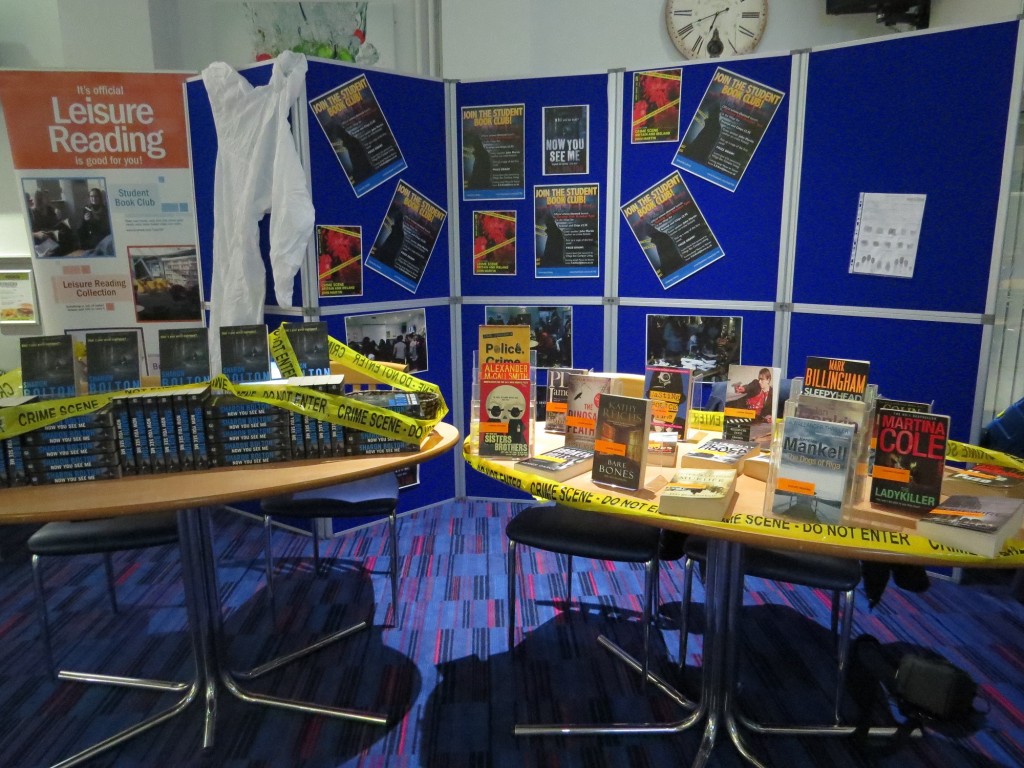 A big thank you to everyone who came along to the Student Book Club last night – we hope you enjoyed it as much as we did!
If you weren't able to make it, we still have copies of the book Now You See Me by Sharon Bolton which will be under the magnifying glass for this term's first meeting next month. So if you'd like to come join the club, just ask the Level 3 desk for a copy.
Although the theme of last night's event was crime & thriller fiction, we will be exploring different genres over the coming months. We'll also be taking suggestions from club members for which books to read.
For more information about the Club, please contact Sharon Reid at the Library: S.D.Reid@lboro.ac.uk, ext. 222403, or why not join the discussion on our Facebook page?