At the end of March 2012 we said a fond farewell to the journals' table of contents service, TICTOCs. Training in how to use TICTOCS had become a regular feature of the Library's workshop for PGRs on 'Keeping alert to new information', with many appreciative users, and so we glad that the service has been replaced by JournalTOCs. The benefit of the service is that you can add the RSS feed of your favourite journal to a newsfeed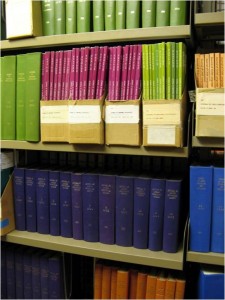 reader service, such as 'Google Reader', and it will keep updating with details of the latest issue without you having to do thing!  You just go and look at it, when you have time, and find out about all the latest articles.
If you would like to know more about JournalTOCs, then why not visit its website or if you are a PGR student come along to the next 'Keeping alert to new information session' on 17th May.  If you are not a PGR student but would like advice about how to keep up-to-date with developments in your research field, why not arrange to meet with your Academic Librarian for some one-to-one advice?